This may be the best Cyber Monday Chromebook deal
If you missed out on the good Black Friday Chromebook sales, or the bad ones, you get a second chance today. There's a Cyber Monday Chromebook deal for just about every budget, but I think this is the best one for most people. Normally priced at $729, you can snag the Acer Chromebook Spin 714 for $479 at Best Buy.
This is the Chromebook I bought for my personal use after using a distant predecessor since 2018. I was happy to save $100 off the retail price and feel my purchase is worth every penny. At $479? This Cyber Monday Chromebook deal offers a huge price to value ratio.
Why the Acer Chromebook Spin 714 is a good deal on Cyber Monday
I mentioned in my Acer Chromebook Spin 714 review that it isn't the thinnest or nicest looking device you can buy. In fact, I called it "an unbecoming workhorse". If you prefer the latter part of that phrase, you'll be thrilled.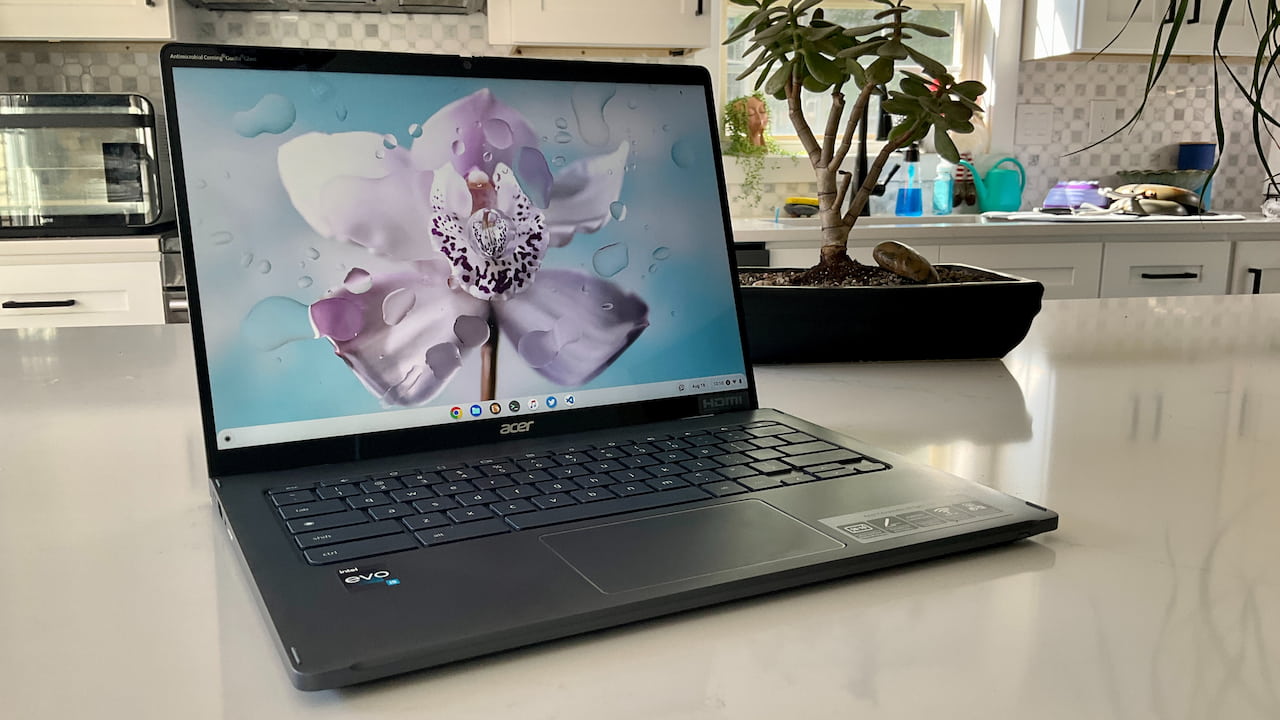 The Acer Chromebook Spin 714 is among the most powerful, highest performing ChromeOS laptops you can buy. That's mainly due to the 12th gen Intel Core i5 processor inside with 8 GB of memory and a 256 GB SSD for local storage. The 14-inch, 1920 x 1200 resolution touch display is above average.
I do wish the maximum screen brightness was a smidge higher. But at least it can show the full sRGB color gamut for impressive color saturation and vibrance.
There's generally no ChromeOS task this laptop can't handle. I suppose if you installed Android Studio and built a complex Android app with it, you might want more than 8 GB of RAM. Outside of that use case though? It's a beast.
I split my time using the Acer Chromebook Spin 714 between standard web use and running Linux apps. I can easily have two dozen open browser tabs and just as easily be coding in VS Code with Linux. The few Android apps I've tried also fly on this laptop.
From a pure bang-for-buck perspective, this Cyber Monday Chromebook deal would be my overall pick.
Bonus Cyber Monday Chromebook deal on a budget: The Lenovo Chromebook Duet 3
Got a lower budget to work with? I'll give you a bonus choice. The Lenovo Chromebook Duet 3 at $199 is also a solid Cyber Monday Chromebook deal.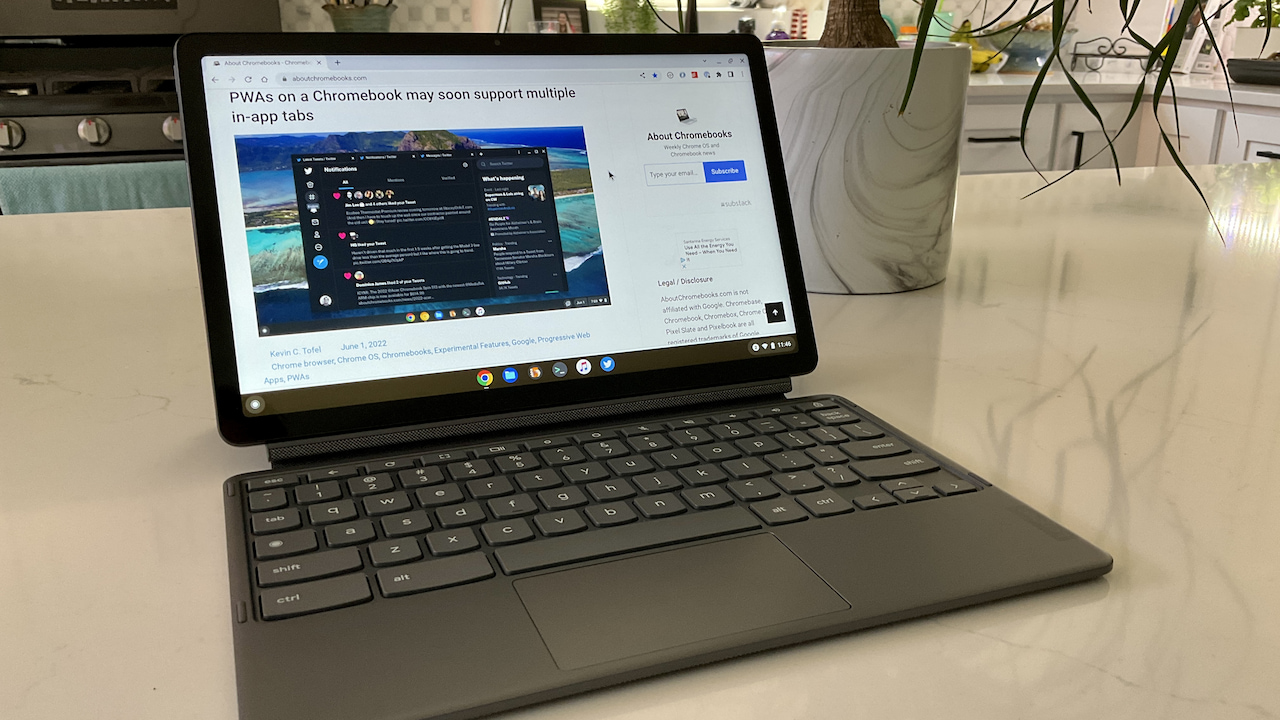 This 11-inch ChromeOS tablet with detachable keyboard and kickstand typically retails for $379 but you can save $200 today.
Note that this is the base model with 4 GB of memory that I reviewed. There is a configuration with 8 GB of memory. Still, I found my review unit plenty snappy for an ARM-based Chromebook. If you're looking for pure performance though, the base model might leave you wanting.
Having said that, the 2000 x 1200 resolution touch panel is stellar, making the Lenovo Duet Chromebook 3 great for consuming content or web work for a few hours. I find the screen a bit small to use full-time, but that's just me. And you could always use the USB Type-C port for an external monitor or hub. Sorry, since this is more of a budget pick you only get the one port.
So there you go: Either Cyber Monday Chromebook deal is a good one in my opinion. You might not like some particular attributes of one or the other, but hey, there's no perfect Chromebook out there. These are the best I think you can buy today at these prices.