If you're new to Chromebooks, you might not know how to find the best Chromebook for your needs. And because I don't know your needs, I can't tell you what the best Chromebook actually is. However, I can steer you in the right direction. Once you figure out how you plan to use the device, these model codes can help you narrow down and find the best Chromebook for you.
The best Chromebook depends on your needs
I'll get to the model codes in a minute. First you really want to decide what you'll be doing on your Chromebook. That will immediately point you in the direction of entry-level, mid-level or high-end Chromebooks. Here's a general rule of thumb, based on my experience.
Entry level Chromebook use cases
If you just need a basic laptop that works for browsing the web, you're in entry-level Chromebook territory. Sure, you can run many Android apps on this class of Chromebook but don't expect superb performance in graphics-heavy gaming titles.You might also be limited to a lower resolution screen, a limited selection of ports and a webcam / microphone combo that works for the occasional video call.
Essentially, there's no fancy frills here. There's also no big price tag as you should be able to find an entry-level Chromebook for $200 to $350 or so.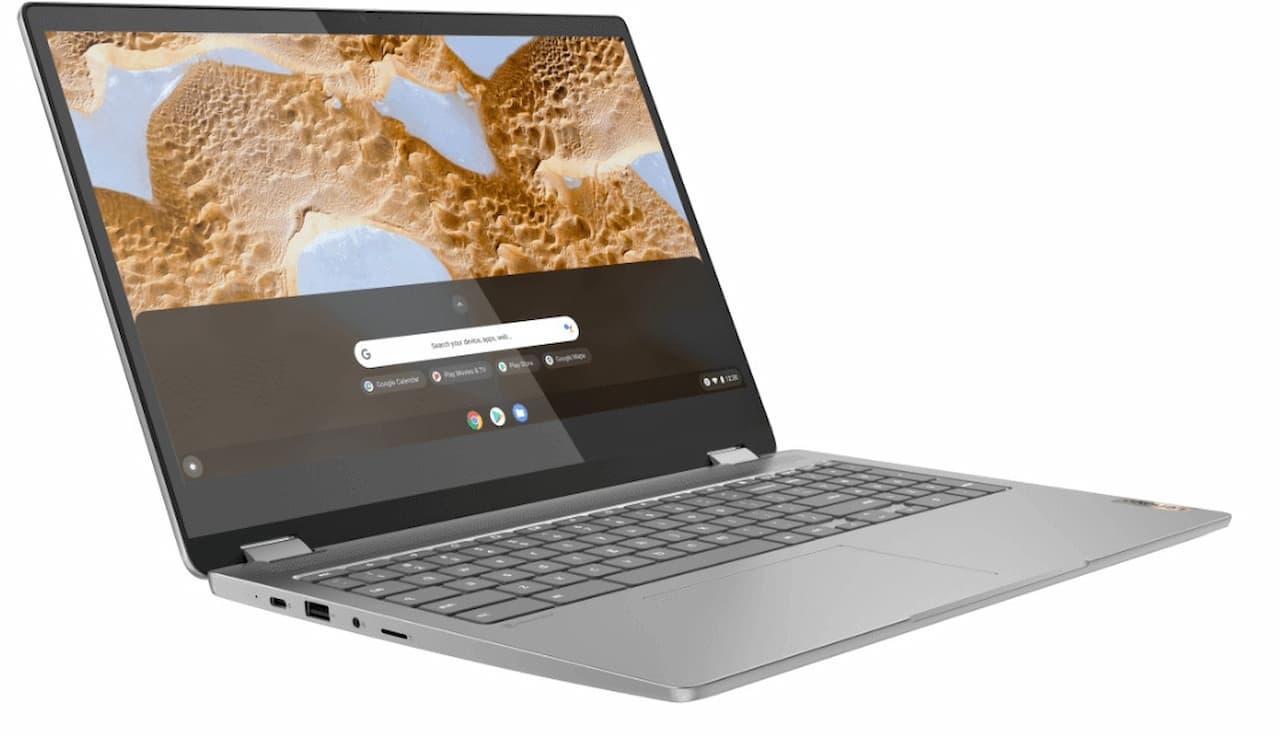 Stepping up to a mid-range Chromebook
Again, you're probably buying a Chromebook for web browsing and web apps. They all run those. But once you want or need to have 10 or 15 browser tabs open, you want more performance. That's a step up to a better processor and more memory over an entry-level Chromebook. If you want a larger, higher resolution display, the mid-range devices are more likely to offer them as well. Expect more local storage, more ports, a nicer keyboard and probably a more capable webcam too.
This class of Chromebook can obviously handle the basics but better. And you'll get an improved experience with Android apps or even Linux desktop apps if you want to use them. Figure a device price in the $350 to $600 range for one of these.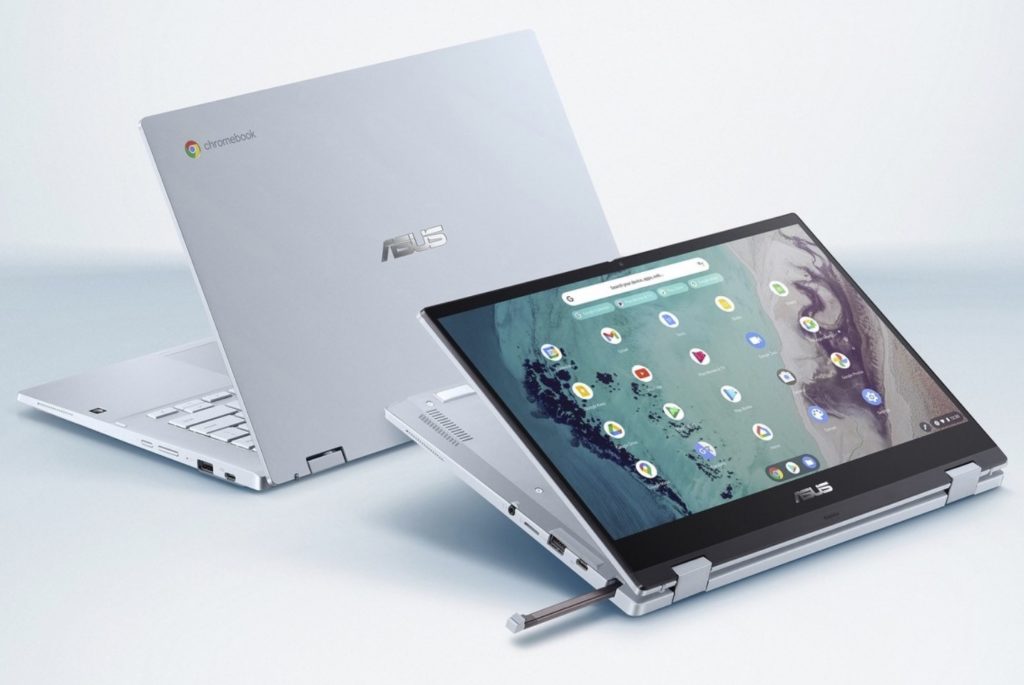 A powerful, refined experience requires a high-end Chromebook
So you want the best experience from a Chromebook and have the budget to cover it. That's where the high-end choices come in because they typically have few compromises. High-end Chromebooks offer more memory and storage options, plus more powerful processors to handle the workload. These are for the people that keep dozens of browser tabs open alongside a few Android apps. They're also ideal for enterprise work or developers; I run multiple Linux desktop applications on my Chromebooks in this class.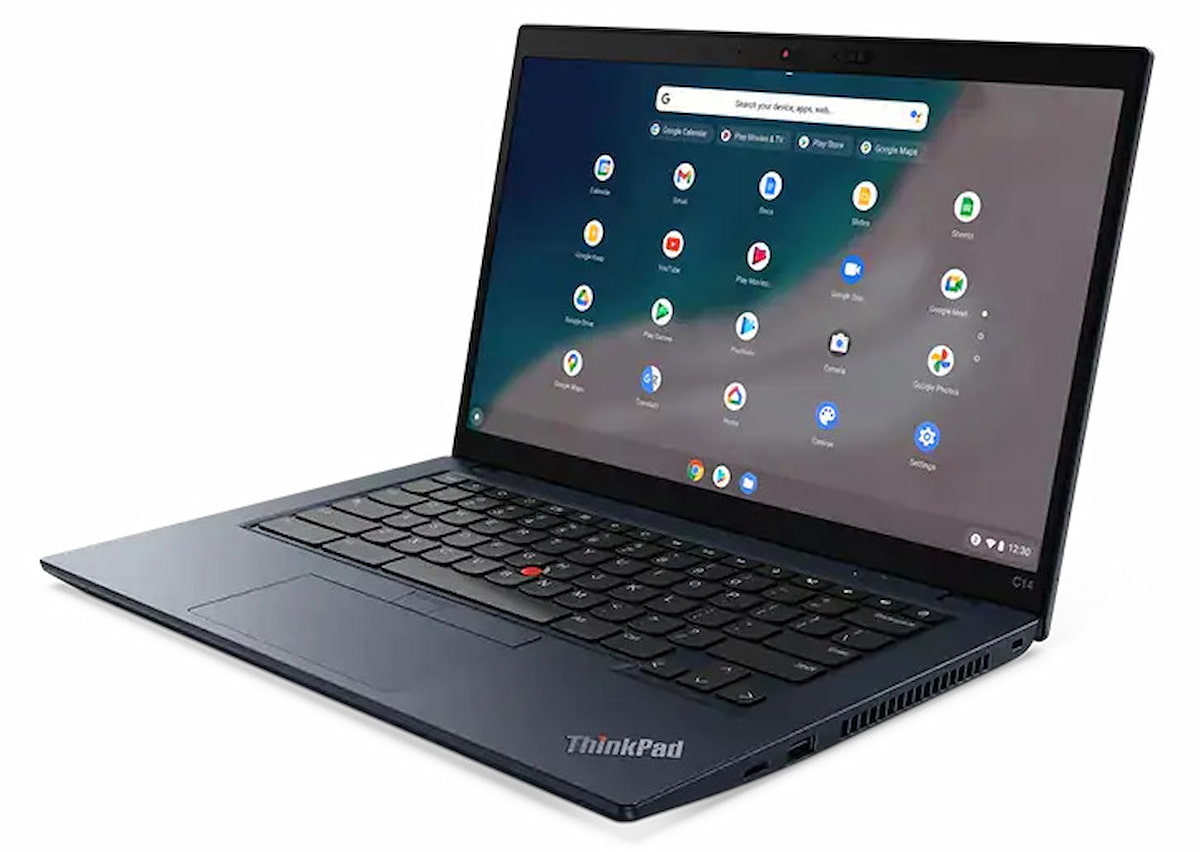 Expect some nice quality of life upgrades here, too. Larger, more accurate trackpads, for example, or 1080p webcams. Privacy switches for the camera and microphone are common, although those are also trickling down to less expensive models. Four speakers are sometimes found on high-end Chromebooks and some have an included stylus. The latter is great if you want to take digital notes or mark up documentation.
Use model codes to find the best Chromebook for you
Ok, so hopefully, you've looked at what you need a Chromebook to do and decided which of the three above device classes fit those needs. If you need more guidance, I shared some in my Chromebook buyers guide last year.
Now you can save quite a bit of time by focusing on each brand's model codes for those three categories: entry-level, mid-range, and high-end Chromebooks.
Here they are:
Asus Chromebook model codes:
| | |
| --- | --- |
| Entry-level | CM, CR and CX1xxx |
| Mid-range | some CX5xxx (those with a Core i3 CPU) |
| High-end | CX3xxx, some CX 5xxx models (Core i5 or better CPU), CX9xxx |
Asus typically tells you the screen size name by the second number in the model code. The Asus Chromebook Vibe CX5601 Flip, for example has a 16-inch display based on the second "6" in the name. The Asus Chromebook Flip CX3400 I reviewed last year has a "4" in that spot, indicating a 14-inch display. Also, if the word "Flip" is in the model name, it's a convertible, not a clamshell, Chromebook.
Acer Chromebook model codes:
| | |
| --- | --- |
| Entry-level | 3xx |
| Mid-range | 5xx |
| High-end | 7xx |
Note that two recent Acer devices with 5xx model codes are what I'd consider high-end machines. Specifically, the Acer Chromebook Vero 514 I reviewed and Acer Chromebook 516 GE models offer high-end performance at mid-range prices. They do lack some features, depending on the model. Neither has a microSD card slot, for example and the 516 GE doesn't have a touch screen.
Additionally, you can typically tell what the screen size for Acer Chromebooks is by the second of the three numbers in the model code. The Chromebook 516 I mentioned has a 16-inch screen. My Acer Chromebook Spin 714 is a high-end model with a 14-inch screen. And if you require a convertible Chromebook, look for the word "Spin" in the model name.
HP Chromebook model codes
I tried to make HP's table cut and dry but the company doesn't make it easy. There are some HP Chromebook models ending in 'c" occasionally fit in the higher-end range. For example, I reviewed the HP Chromebook X360 14c with a Core i3 processor. However, I recall the HP Chromebook X360 13c with a smaller display but Core i5 CPU. The X360 is HP's designation for a 360-degree screen hinge so you don't want that, look for models without that designation.
Lenovo Chromebook model codes
| | |
| --- | --- |
| Entry-level | 3 or 3i |
| Mid-range | 5 or 5i |
| High-end | ThinkPad or Yoga |
Lenovo makes it pretty easy to find their different Chromebook classes. The 3-series is your more affordable, entry-level line while the 5-series devices are a solid step up. The 'i' in each product line indicates an Intel processor compared to either an AMD or some ARM-based CPU. The latter are similar to what power smartphones these days. Any model with "Flex" in the name is a convertible Chromebook.
Depending on the configuration, I might consider a 5 or 5i device to be approaching high-end Chromebook performance. But for the best performance and fancy features, the old Yoga and new ThinkPad Chromebook line are top notch.
Find the best Chromebook for you
Model codes aside, it's far more important to spend time up front determining what you expect to use your Chromebook for.
There's little point in spending $800, $1,000 or more for a high-end model just to browse the web a few times a day. Spending half that amount or less will accomplish the same task, albeit slower and not on as nice a display, for example. It's your money, of course, so if you want to browse a few tabs in style, that's up to you.
About the author
Kevin C. Tofel has covered technology since 2004. He's used ChromeOS since Google debuted the CR-48 in 2010, reviewing dozens of Chromebooks since then. He worked for Google's Chrome Enterprise team from 2016 to 2017, supporting the launch of Android app support. In his free time, he uses Chromebooks to learn software engineering at
Launch School
. In 2019, Kevin joined the CS Curriculum Committee at his local community college.
Liked this content? Subscribe for the free, weekly newsletter