Framework Chromebook Review: Flawed but Flexible And Fantastic
When announced in September, I was cautiously optimistic about the Framework Chromebook. Yes, I liked the flexible nature of the input and output ports you can swap in. But with no official ability (yet) to swap out the motherboard and CPU in the future, I figured some caution was warranted. You'll see in my Framework Chromebook review I'm still concerned about that, and I see other flaws in the device. Yet I keep reaching for the Framework Chromebook review unit when given a choice between devices.
To understand why this is the case, you have to understand what the Framework Chromebook is.
Simply put: It's like no other Chromebook you can buy right now. And if Google were to make a modern Pixelbook successor pushing the category forward, this is the type of Chromebook I think it would make.
What is the Framework Chromebook?
For those not familiar with this brand, Framework made a big splash in February, 2021 with its first laptop starting at $999. The Framework Laptop for Windows or Linux debuted with the idea that "consumer electronics is broken."
To address the lack of repairability and upgradability of laptops, Framework designed its laptop in such a way that every single part can be easily replaced by users. Each part has a QR code to scan for replacement instructions. The company also includes a tool to open the laptop and replace components.
The device mostly uses the same size screws so a single tool is all you need. You can also add more memory, up to 64 GB, swap out the storage to boost the capacity and even upgrade the CPU with a new motherboard.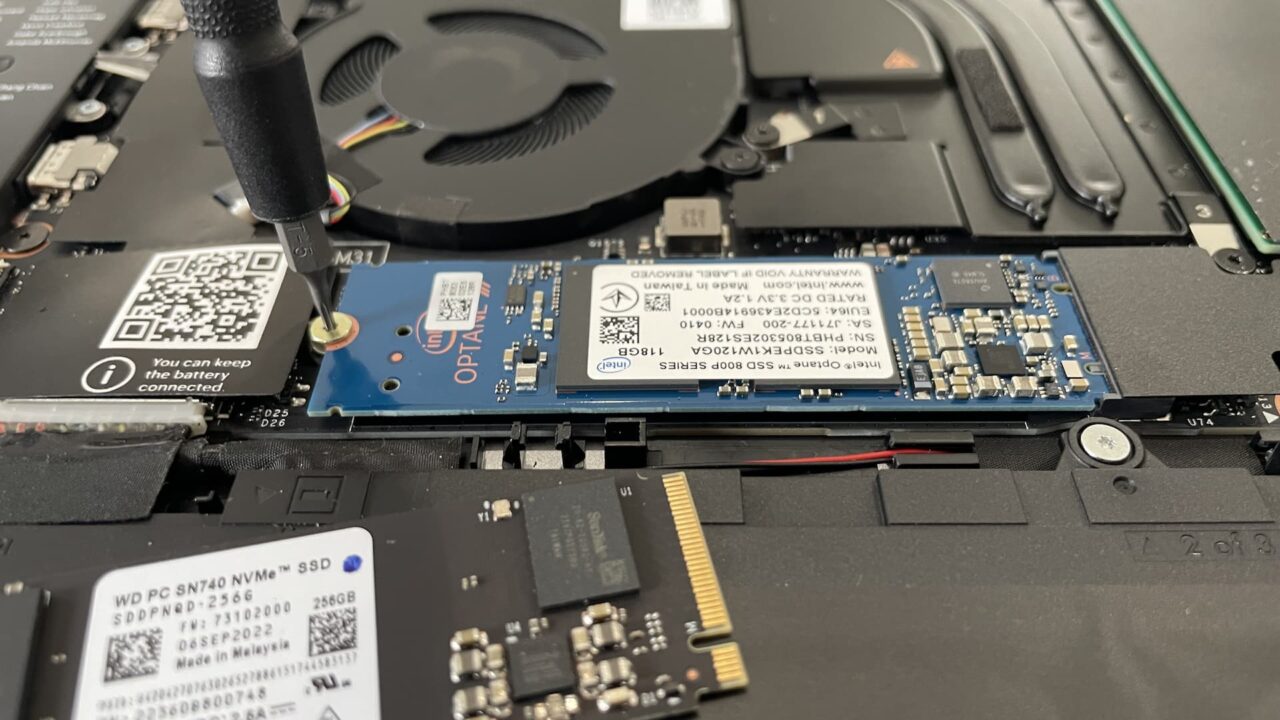 The design concept goes beyond repairs and upgrades, however. There are four slots, two on each side of the Framework, that accept various modules you can insert. This approach eliminates the situation of being stuck with a laptop that doesn't have the port configuration you want.
Simply by removing one module and swapping in another you can change the port configuration. This reduces, if not eliminates, the need to carry extra dongles, adapters or hubs with your laptop.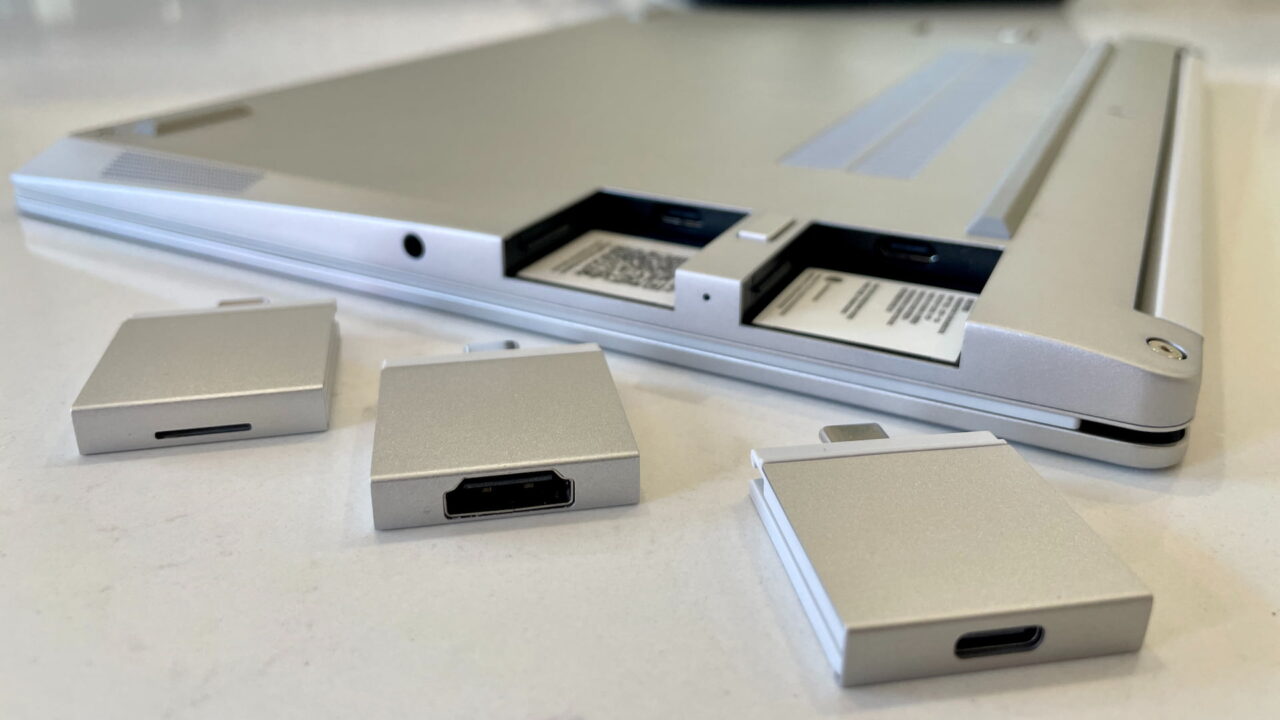 The company sells a range of modules, each costing $19. You can choose from USB Type-A or Type C ports (USB 4 and Thunderbolt 4 compliant), a microSD card reader, HDMI or DisplayPort output, an ethernet jack, or storage expansion modules.
Combine the easy repair or upgrade process with the flexibility of the expansion modules and you've got a game-changer in the Framework Laptop.
And all of this is carried over to the $999 Framework Chromebook as well, with one big exception.
As of now, the company hasn't committed to providing motherboard and CPU upgrades for the Framework Chromebook like it has for the non-ChromeOS model. I hope it eventually does because that could solve two issues.
First, it would allow users to gain more performance in the future while reusing the rest of the device. Second, it could extend the time a Framework Chromebook receives ChromeOS software updates from Google. I say "could" because Google provides those updates for up to 8 years after a Chromebook debuts with a given chipset. In my mind, swapping out the motherboard and chipset should "reset the clock" for updates. However, I don't know for certain if Google would do that.
A repurposed design that works well
Aesthetically, there are no major differences between the Framework Chromebook and its currently available model for Windows or Linux. Aside from a "Chromebook" logo on the display lid, you can't tell them apart. Personally, I think this is great because I like the Framework Chromebook design and build quality.
Yes, you can easily take this laptop apart but it's a very solid device with all aluminum chassis. It's also thin and relatively light at 2.87 pounds. Like many ultraportable laptops, the chassis has a slight wedge design. The 13.5-inch display uses a 3:2 aspect ratio with a 2256 x 1504 resolution and 400 nits of brightness. It's a great display with excellent viewing angles and color saturation, although it is a bit glossy.
And it's not a touchscreen, which is one of the potential flaws. The display only folds flat at a 180-degree angle though, so you couldn't use the Framework Chromebook in tablet mode anyway. Still, the lack of a touchscreen is worth noting for any potential buyers. Personally, I'm fine without it.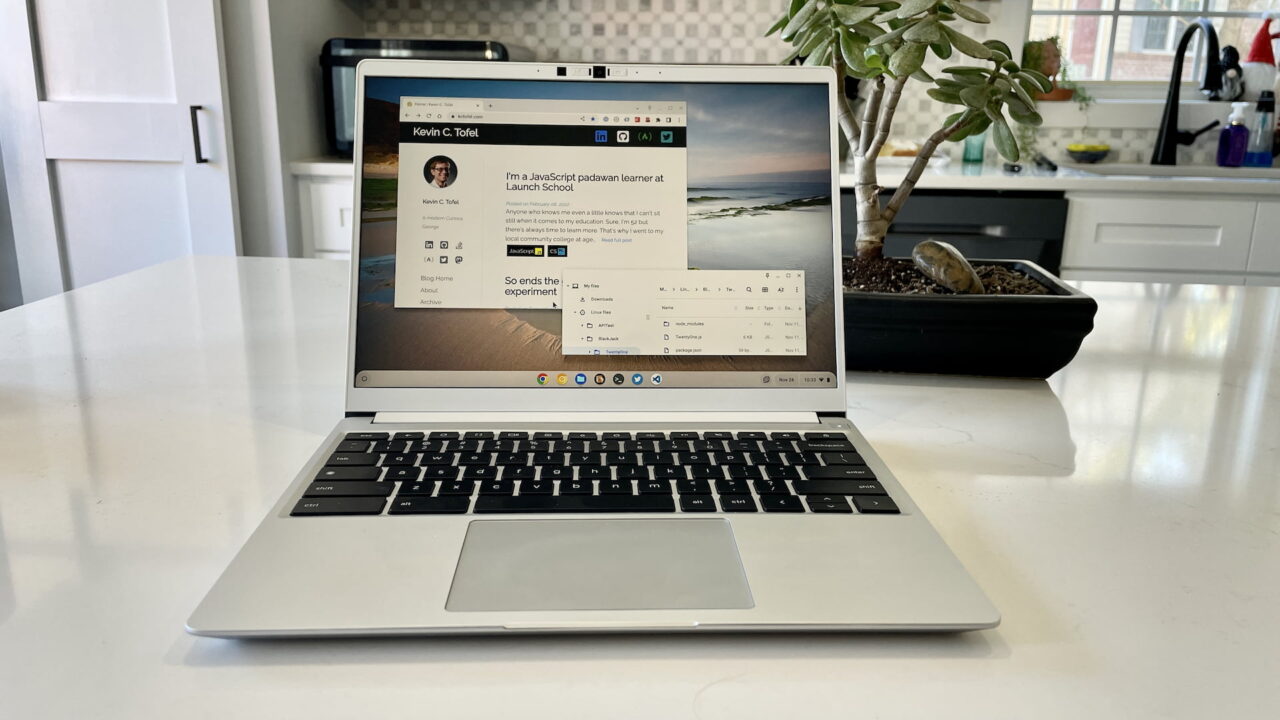 Speaking of potential flaws, or at least "missed opportunities", there is no fingerprint sensor on the Framework Chromebook. That's a shame mainly because the non-ChromeOS model has a power button that does work for biometrics authentication.
On the Framework Chromebook the power button is… just a power button. Again, I can live without that as my current Chromebook doesn't have this feature either. I'm no worse off. You may decide otherwise, of course.
I've already mentioned the four expansion modules for input and output. Since these are individually customizable there's no standard set of ports on the left and right side of the Framework Chromebook. What I can say is that I love, love, love this flexibility.
It came in handy for when I needed a microSD card slot, for example. I simply removed a USB Type-A module and replaced it with the microSD part. During my review period, I always had at least one USB Type-C module on each side of the Framework so I could charge from the left or the right.
Oh and if you want a color pop, Framework sells magnetic display bezels. The company included a gray one with my review unit which was originally equipped with a standard black bezel. You can change the bezel in about 10 seconds thanks to the magnetic attachments. Along with black and grey, you can opt for an orange bezel.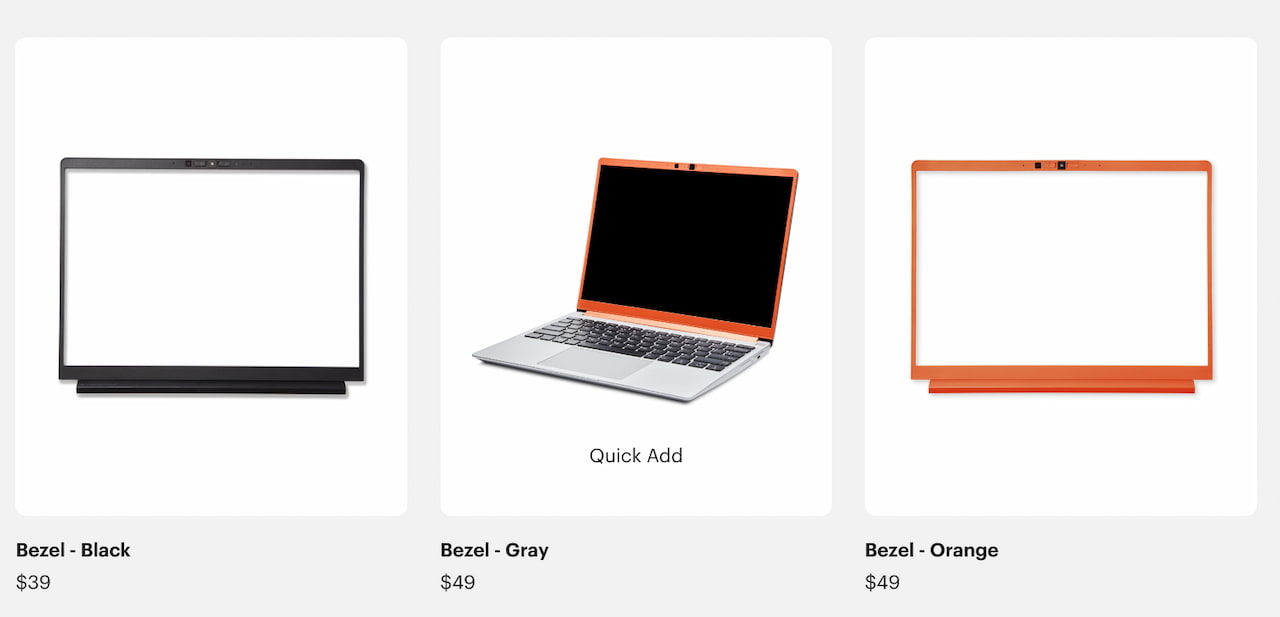 What's inside the Framework Chromebook?
Folks who chose the regular version of Framework Laptop can configure several hardware components. These include the CPU, amount of memory and local storage capacity. Framework Chromebook buyers don't get those choices. However, you're getting a very capable combination of hardware for $999:
CPU
12 core / 16 thread 12th gen Intel Core i5-1240P,
8 E-cores at up to 3.3 GHz / 4 P-Cores at up to 4.4 GHz
GPU
Intel Iris Xe graphics
Display
13.5-inch, 2256 x 1504 resolution, IPS non-touch display, 16:9 aspect ratio,
sRGB 100% support, 300 nits brightness, 60 Hz
Memory
8 GB DDR4-3200 memory in one slot,
1 empty slot available for memory expansion,
64 GB total supported memory
Storage
256 GB SSD M.2 PCIe NVMe (upgradable to 1 TB),
includes SSD uses PCIe 3.0 but 4.0 is supported
Connectivity
802.11ax (2×2) WiFi 6E, Bluetooth 5.2
Input
Backlit keyboard with 1.5mm key-travel, multi-touch trackpad,
1080p 60fps webcam with privacy switch,
dual-array microphone with privacy switch
Ports
Headphone/microphone combo jack (left),
Two user-selectable ports on the left and two on the right,
2 x 2W stereo force-cancelling speakers, up to 80 db output
Battery
55 WHr battery with 10-hour claimed runtime,
60 W USB Type-C charger
Weight
2.87 pounds
Software
ChromeOS automatic updates through June 2030
I do wish the Framework Chromebook came with a 12th gen Intel U-Series chip rather than the P-Series. I recently explained that the latter doesn't really solve a problem: It uses more power and doesn't provide any real performance gains over the former. What happens is that you're effectively giving up battery life for no benefit.
And that gets me to another potential flaw in the Framework Chromebook. I simply can't get more than 6.5 hours of run time out of a charge in my daily workflow. That's been a best case scenario, because I've kept my usage to general web work only for that time away from an outlet. Had the chip been an Intel Core i5-1235U instead of the Core i5-1240P, I think an extra 1.5 hours, or even more of battery life would be seen. When I add in the occasional Android app and few hours of Linux usage, I'm getting closer to 5 hours on a charge.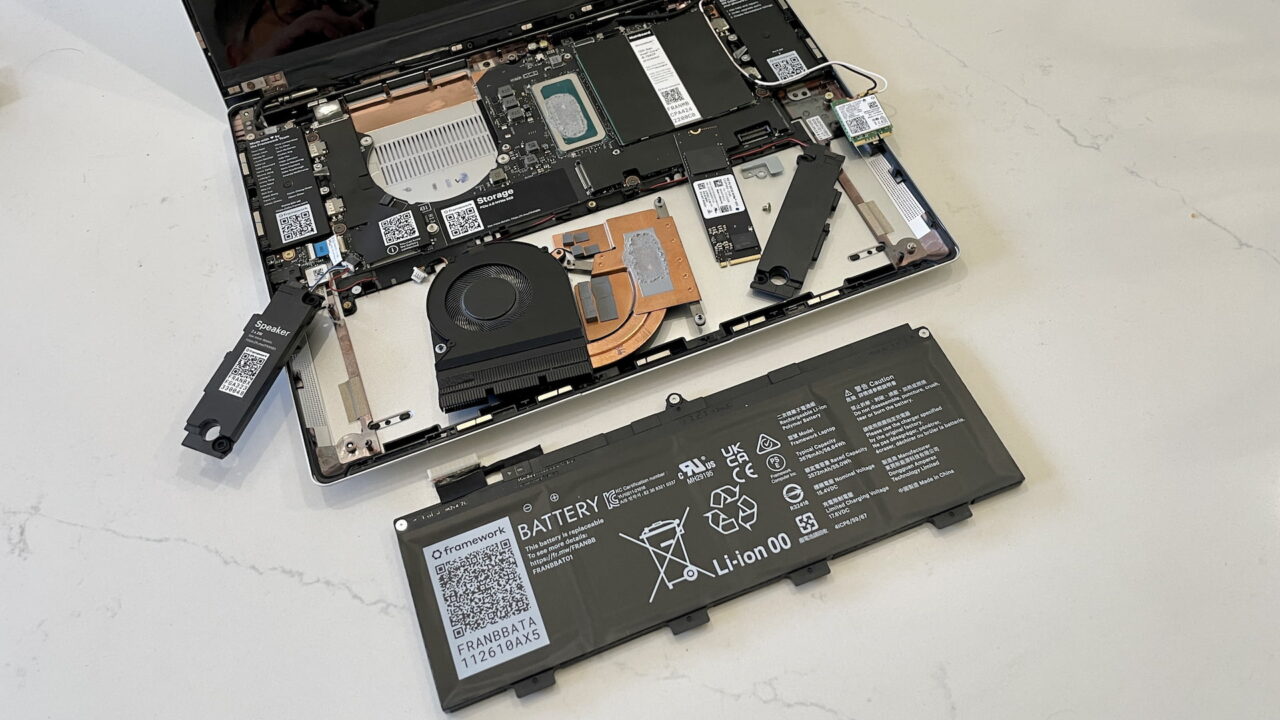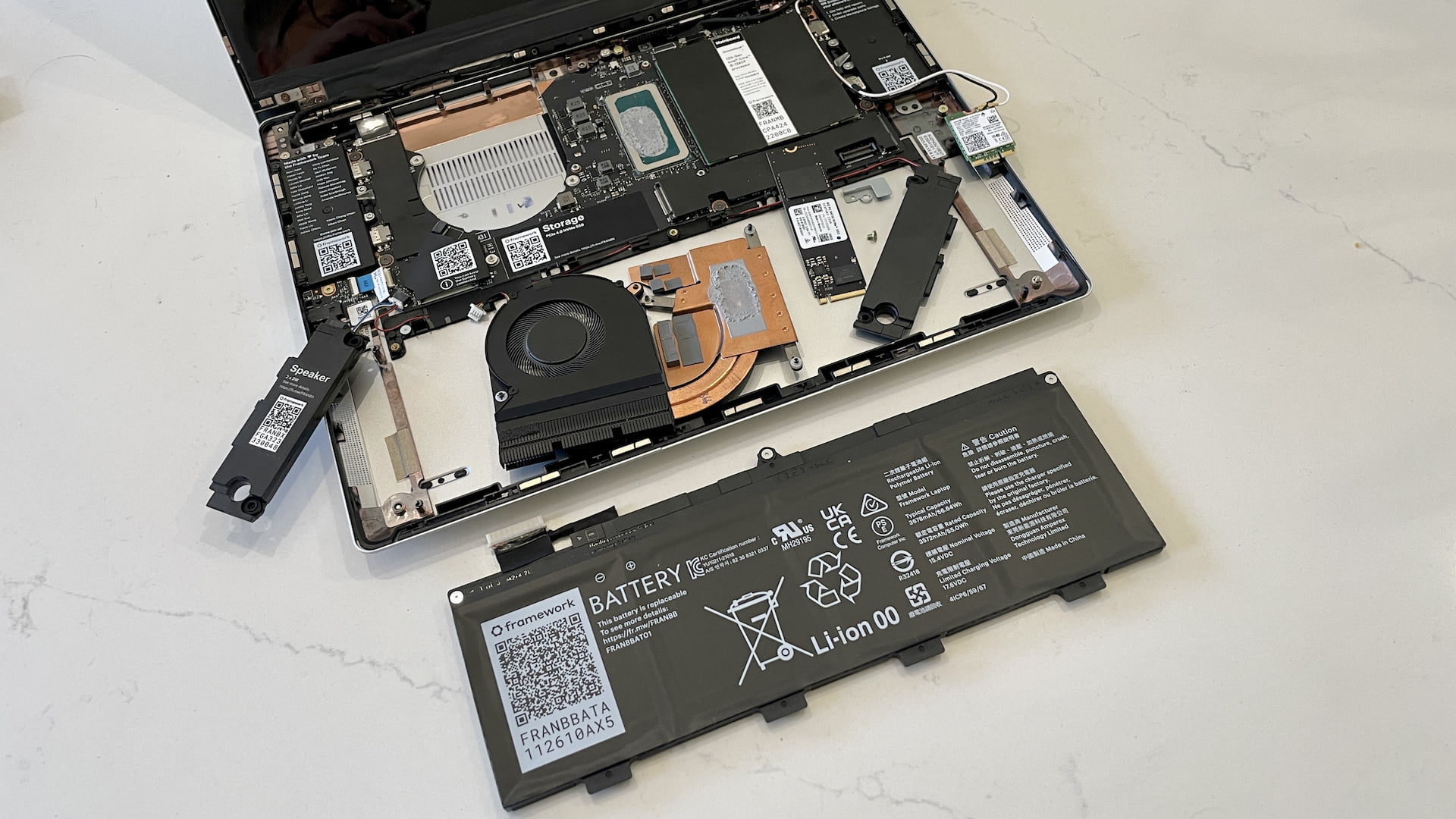 Aside from that, the Framework Chromebook is a top-notch performer in my few weeks of usage. Does it perform any better than my Acer Chromebook Spin 714 that retails for $729? The benchmark results between the two are extremely close and so too is the overall performance when using the Framework. So I'd say, no.
That's not necessarily a bad thing: The Framework Chromebook is at least as capable as most other 12th gen Intel Chromebooks available today. However, you can get that performance at a lower cost from Acer or Asus and, when deeply discounted, from HP or Lenovo.
Using this laptop brings me joy
As I noted earlier, I keep reaching for this device when given an option. And I have plenty of Chromebook options on hand. Why is this the case? I think it's because no other Chromebook provides me with that Google Pixelbook experience. It's hard to put my finger on why, but the Framework Chromebook does.
I think it's a combination of several factors. The premium build materials and design, while not as industrial as the Pixelbook are fantastic. Obviously the performance is stellar, even with the base 8 GB of memory. The backlit keyboard feels great, as does the multi-touch trackpad. Both have worked perfectly in my daily usage.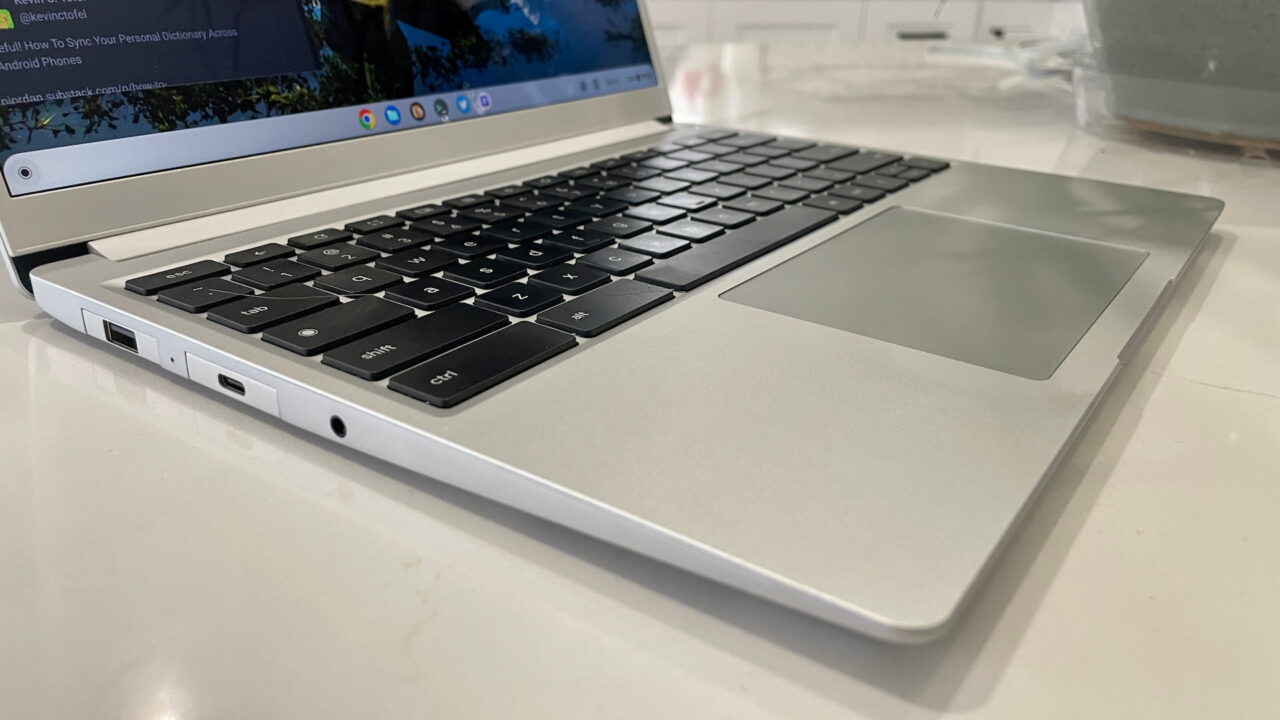 I've been able to do all of my standard work using the Framework Chromebook, which is generally an even split of web apps and coding in Linux each day. I've had no issues with ChromeOS on this device.
While the 1080p webcam isn't the best I've used, it's quite good. Unless you're backlit, that is. I don't see any light balance solution at play here. However, I've used it for a number of video calls and was told the image quality is good for a laptop. The same goes for the microphone.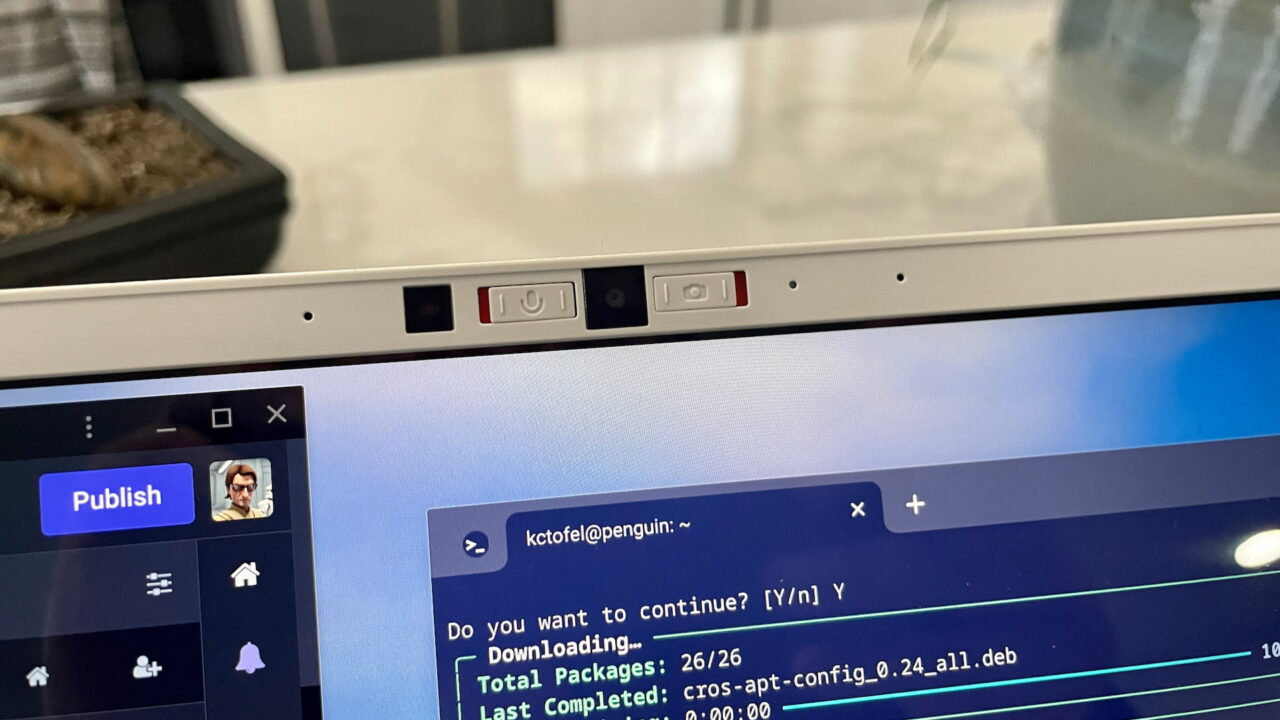 I like that the privacy switches for the mic and webcam are just that: Actual switches. When you flip one or both of them off, ChromeOS notifies you that they're disconnected. That's better than a simple shutter cover, in my opinion, as it cuts the power from both components. Maybe that adds some battery life?
Although the speakers are just 2W units, they provide loud audio. There's some bass to be heard so they're not tinny. I've heard better on some recent Macs and my own Dell XPS 15 laptop, but I consider those to be the standard. Audio on the Framework Chromebook isn't quite at that level. Still, it's better than most Chromebooks I've used this year.
And again, I have to note the freedom of choosing ports on this device. Rather than be locked in to a set configuration of ports at the time of purchase, it's refreshing to choose ports on an as-needed basis. Each of these modules has a USB Type-C plug that connects to the internals of the Framework. The design is brilliant and makes good use of the "U" in USB, or Universal Serial Bus, name.
Note that you can hot-swap these expansion modules. There's no need to shut down the Chromebook to make a switch. Simply press a button near the current module to release it, slide it out and pop in a different one. That button press requires more force than I expected, but it's not a concern.
Should you buy the Framework Chromebook?
Even with some missing features found on other Chromebooks and the mediocre at best battery life, I actually would buy a Framework Chromebook for myself right now. In fact, I view the expansion, repair and upgrade potential as bigger pros to the stated cons. So much so that I might sell my Spin 714 for this laptop.
I simply can't understate how useful the expansion modules have been during my usage. Nor the fact that I already swapped out the SSD and upgraded the memory in a matter of minutes.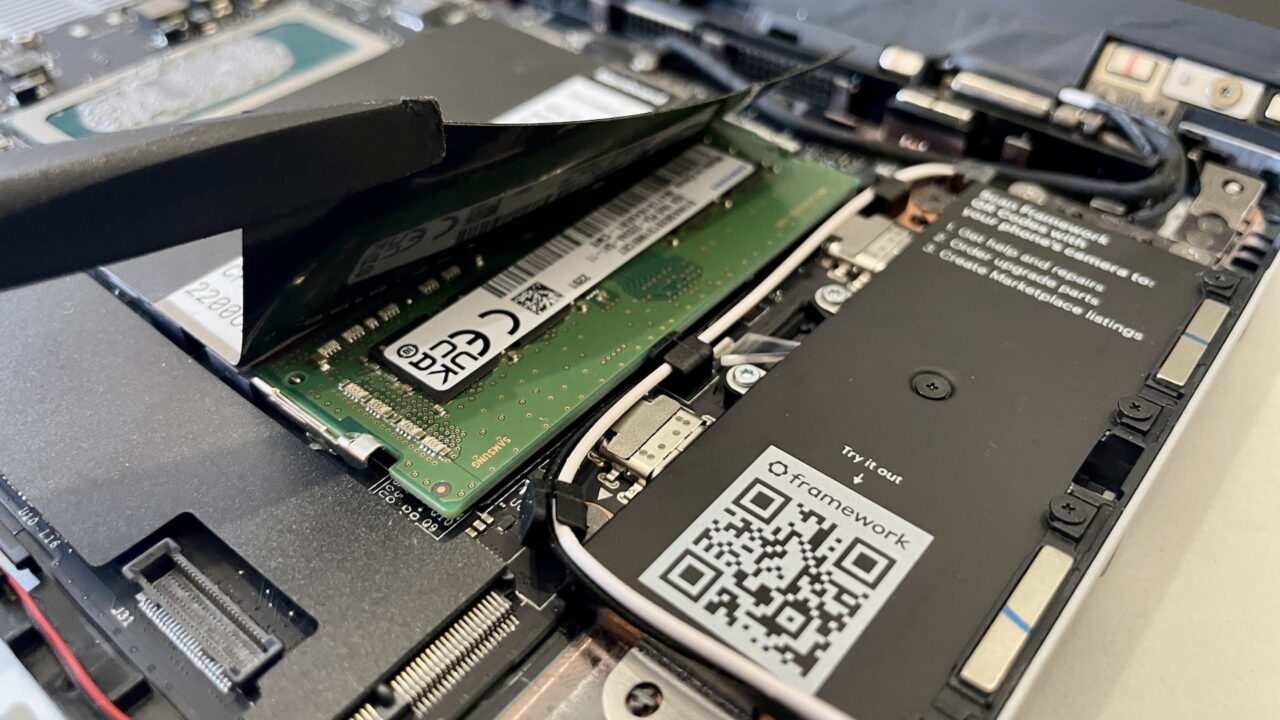 But that's me: Someone who works from home so battery life isn't the highest priority. Nor is a touchscreen or a fingerprint sensor. And while I've thoroughly enjoyed using the Framework, you may require one or all of these. If that's the case, this obviously isn't the Chromebook for you. Nor is it for the budget-conscious or users who only need a basic browsing laptop, which can be had in a $300 Chromebook.
Those looking for a premium powerful Chromebook should how much they value the Framework's "missing" features. Then weigh that against the unique ability to upgrade or customize some of your Chromebook components. If the cons still outweigh the pros then look at similar but lower priced 12th gen Intel Chromebooks.
If not, know that while you're giving up some functionality, you're getting great performance, design and flexibility with the Framework Chromebook. All in all, I see this Chromebook as an investment. One that's well built and can last a lot longer thanks to Framework selling all of the replacement parts, not to mention upgrades and expansion ports.