Are you trying to find a high-performance Chromebook with a mid-range budget? How does a discounted 12th gen Intel Chromebook for $499 sound? The Acer Chromebook Spin 714 is currently enjoying a $230 savings from its $729 list price. And with the extended holiday return period, you can bring it back through January 14, 2023, for a refund.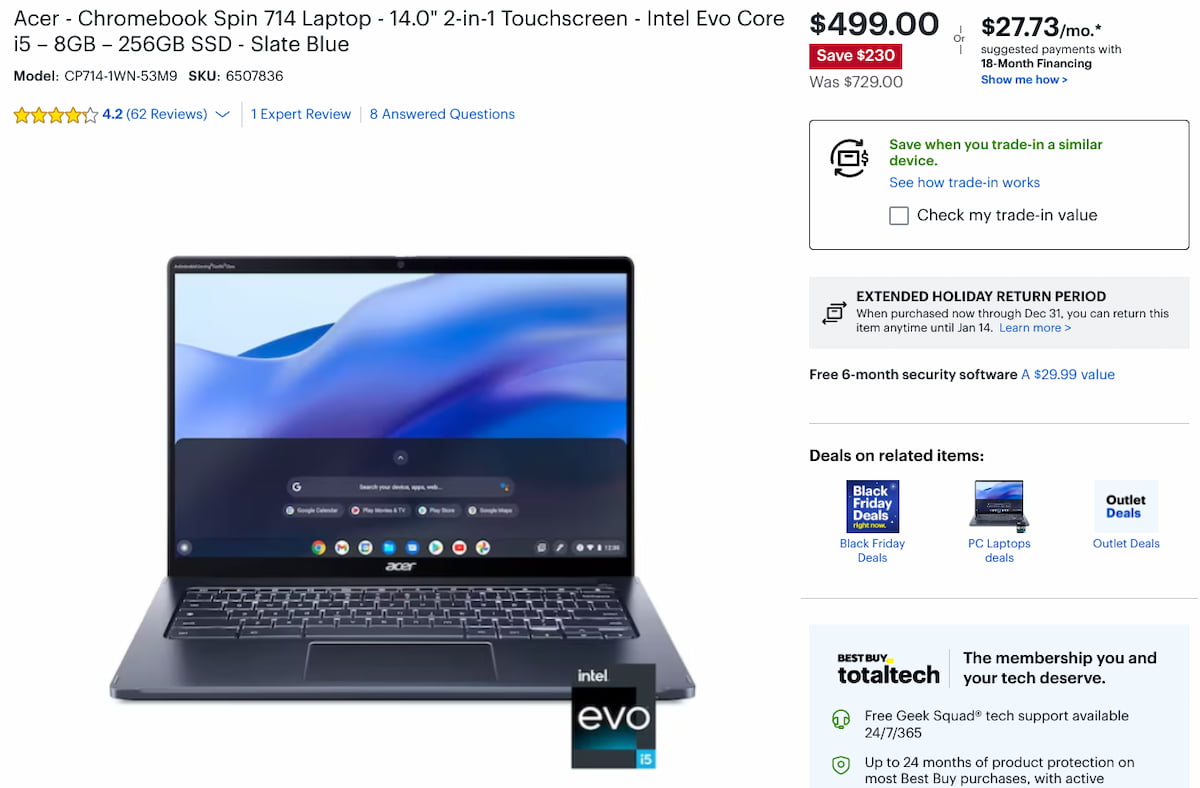 The Acer Chromebook Spin 714 is my daily driver as I bought this model in August. I was happy to get it on sale for $629 but maybe I pulled the trigger too early. Oh well. Honestly, I can't complain because aside from a few very minor aspects, I've been thrilled with this ChromeOS laptop. You can read why in my full review.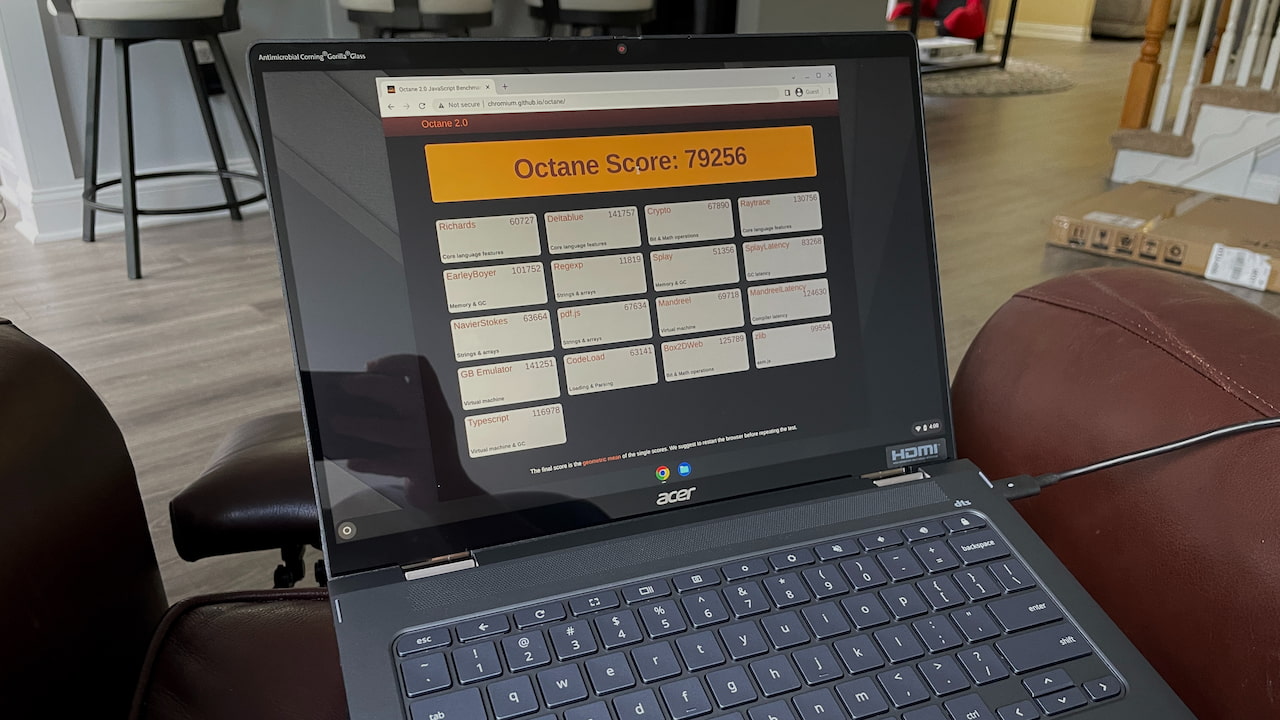 This discounted 12th gen Intel Core i5 is a workhorse, easily tackling every task I throw at it. I thought I'd need more than the 8 GB of memory inside the Acer, but I've been pleasantly surprised that I don't. Although I prefer a 3:2 aspect ratio for my laptop screens, the 16:10 panel with 1920 x 1200 provides a crisp workspace. And since I keep very few files locally on any Chromebook, the speedy 256 GB SSD is actually overkill for me.
I would have liked to see a fingerprint reader on this configuration, but I can live without it. Obviously, since I am. The trackpad is only average as well. It's nothing that annoys me; I just know there are better Chromebook trackpads out there.
When the first 12th gen Intel Chromebooks hit the market, prices were, shall we say, higher than expected. The first two options out of the gate, the HP Elite Dragonfly Chromebook and the Lenovo ThinkPad C14 Chromebook, started over $1,000. Then we saw Acer and Asus step in with options ranging from $549 to $749. And now we have cloud-gaming Chromebooks with larger, faster displays and the same Intel chips starting at $399.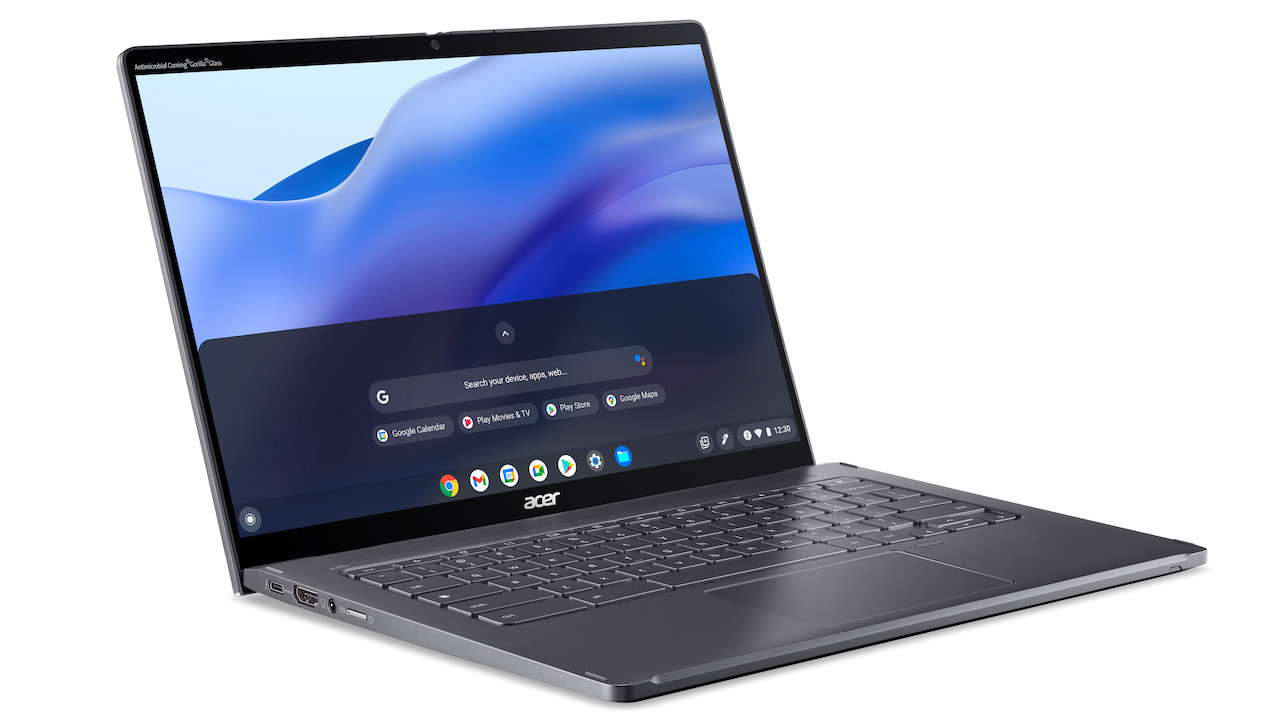 Given relatively low prices on the new gaming Chromebooks, I expect many of the original 12th gen Intel Chromebooks to see large discounts. Especially in the coming weeks as we enter the holiday season and the approach of Black Friday.
So it's possible that the Acer Chromebook Spin 714 might see an even lower price in the near future. But this is a really solid deal for a high-performance, if not a little bland-looking, Chromebook. Put another way: If I hadn't already bought one, I'd jump on this discounted 12th gen Intel Chromebook now.
About the author
Kevin C. Tofel has covered technology since 2004. He's used ChromeOS since Google debuted the CR-48 in 2010, reviewing dozens of Chromebooks since then. He worked for Google's Chrome Enterprise team from 2016 to 2017, supporting the launch of Android app support. In his free time, he uses Chromebooks to learn software engineering at
Launch School
. In 2019, Kevin joined the CS Curriculum Committee at his local community college.
Liked this content? Subscribe for the free, weekly newsletter