Here are my 3 favorite Chromebooks of 2022
Most years, it's a challenge for me to pick two or three favorite Chromebooks. So this year is a bit of a surprise to me. There were so many interesting and really good ChromeOS laptops to debut in the past 12 months, that there are many devices that I'd be happy with. Here are my 3 favorite Chromebooks of 2022, in order of price, from lowest to highest.
Note that I'll pick my annual Chromebook of the year within the next week or two. I'm actually still on the fence about that choice.
If you missed my prior picks, which are of course, arguable, here's the list:
While these aren't what I'd call the "best Chromebooks for everyone", they each represent a very good device and/or advanced the category of Chromebooks.
Having said that, let's get into my 3 favorite Chromebooks of 2022.
1. Lenovo Duet Chromebook 3: Portable power on a budget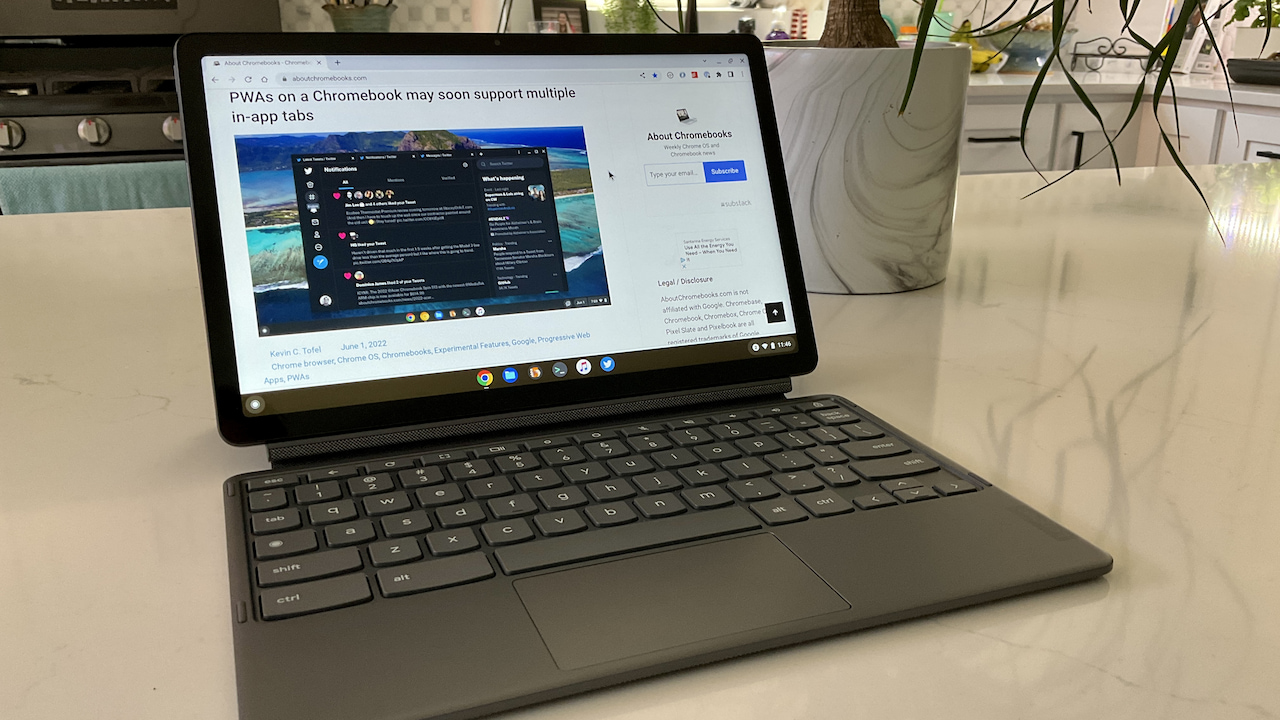 Two years after the original Lenovo Duet Chromebook was a highly popular option, I think the successor device improved in every single way. And Lenovo didn't hike the price up by too much as the base model started with a retail price $100 higher than its predecessor. We all know that suggested retail prices mean less to Lenovo than they do to other brands too: The Lenovo Duet 3 Chromebook was on sale more often than not this year.
Aside from a CPU change that boosted performance, a larger display with a higher resolution helps make the Lenovo Duet 3 Chromebook shine. Even with the base 4 GB model, I was impressed by the performance for the cost.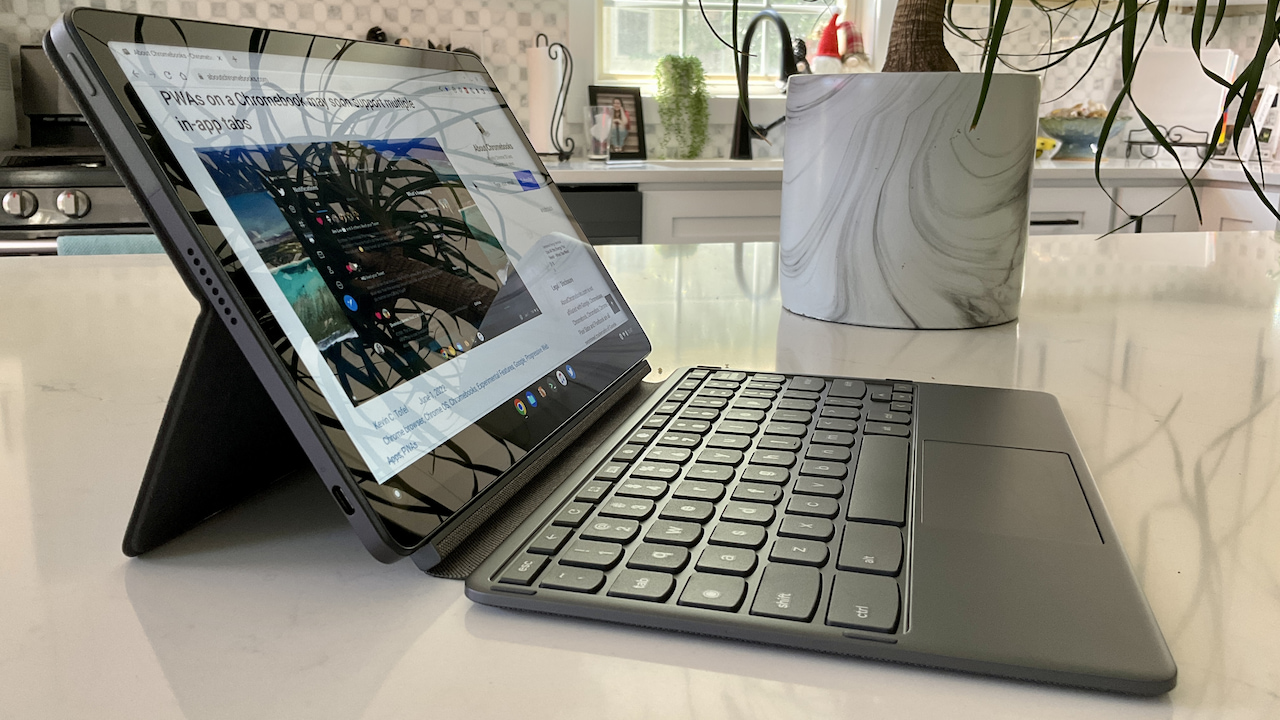 Lenovo added USI stylus support, although it requires a USI 2.0 pen, which is an additional purchase. Aside from that, this is a capable little ChromeOS tablet. It can drive a higher-resolution external monitor at faster frame rates than the original. It has two USB Type-C ports. The webcam is slightly improved and the keyboard is both roomier and better than the original. I like that Lenovo didn't rest on its laurels and just make small incremental changes here.
2. Acer Chromebook Spin 714: Not a looker but a hard worker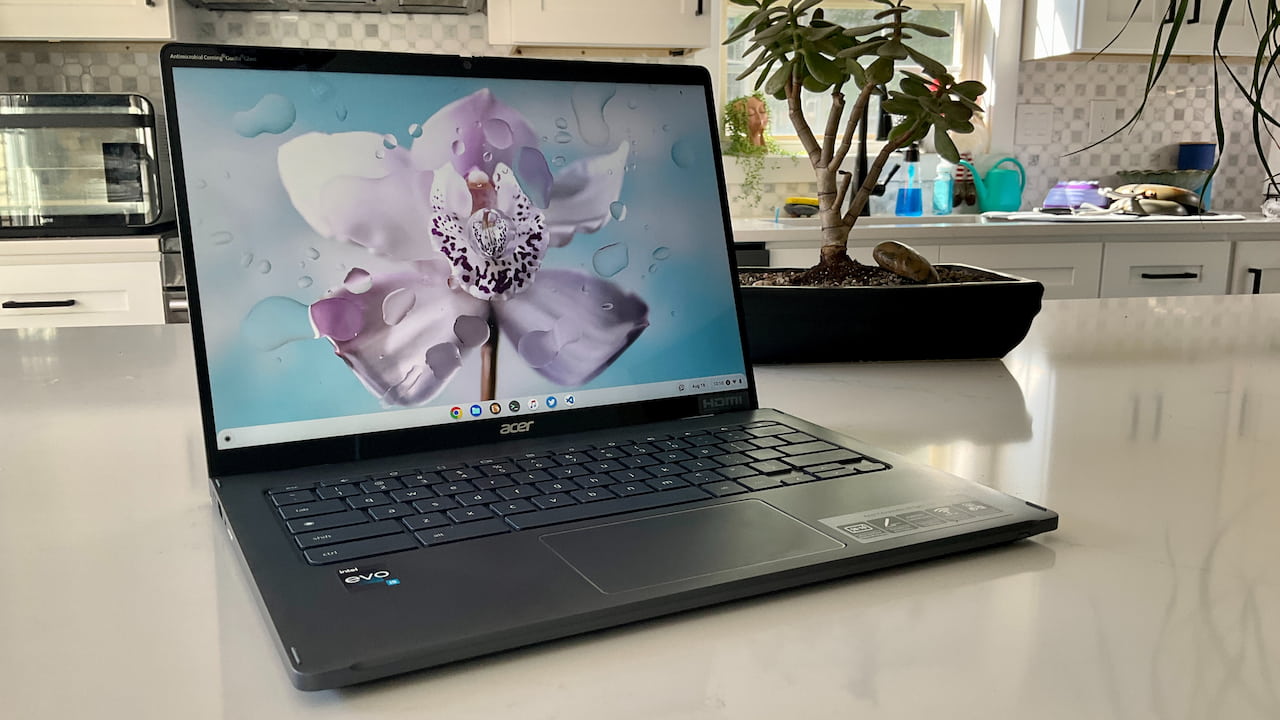 Regular readers know that I purchased this device for myself once it became available. Given a $100 discount, I felt the $629 price was a good value for what you get. And what you get is built upon my Chromebook of the Year for 2021 because this is a mostly improved Acer Chromebook Spin 713.
I say mostly because even though the speakers moved up from under the Spin 713, they're still just mediocre at best on the Spin 714. The expected microSD card slot is no longer present either. Beyond that though? This is a nice upgrade from an already solid Chromebook.
The 14-inch display is a bit larger and the resolution gets a boost to 1920 x 1200. The 1080p webcam with privacy shutter is a very noticeable upgrade with more clarity and better brightness management. And the 12th gen Intel Core i5 processor just flies through any task.
For me, those range between standard web usage for half my day and coding on the Linux desktop for the other half. Coming for a Chromebook with 16 GB of memory, I thought the 8 GB would be limiting. I haven't found that to be the case.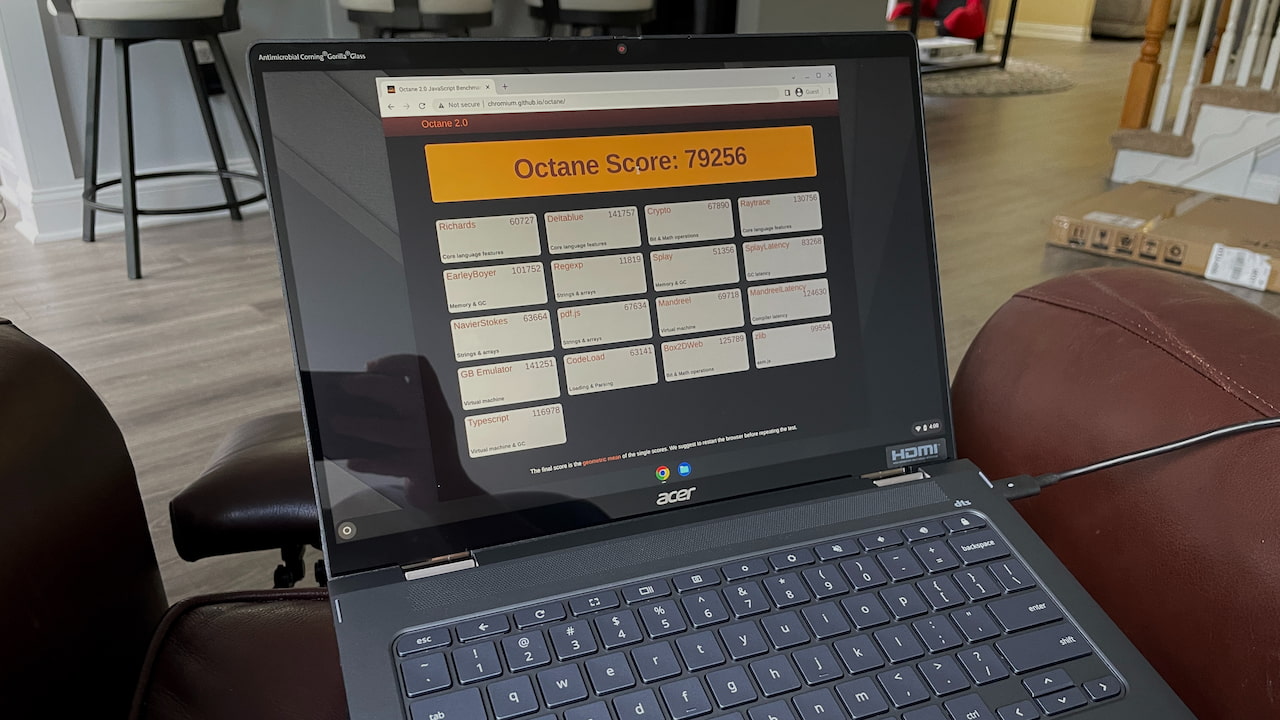 I occasionally squeeze in some video content consumption as well; the display is excellent for that even if the audio experience is a bit of a letdown. Overall, it's a really solid Chromebook with high performance and I don't regret my purchase.
3. HP Elite Dragonfly Chromebook: Pretty, pricey, and premium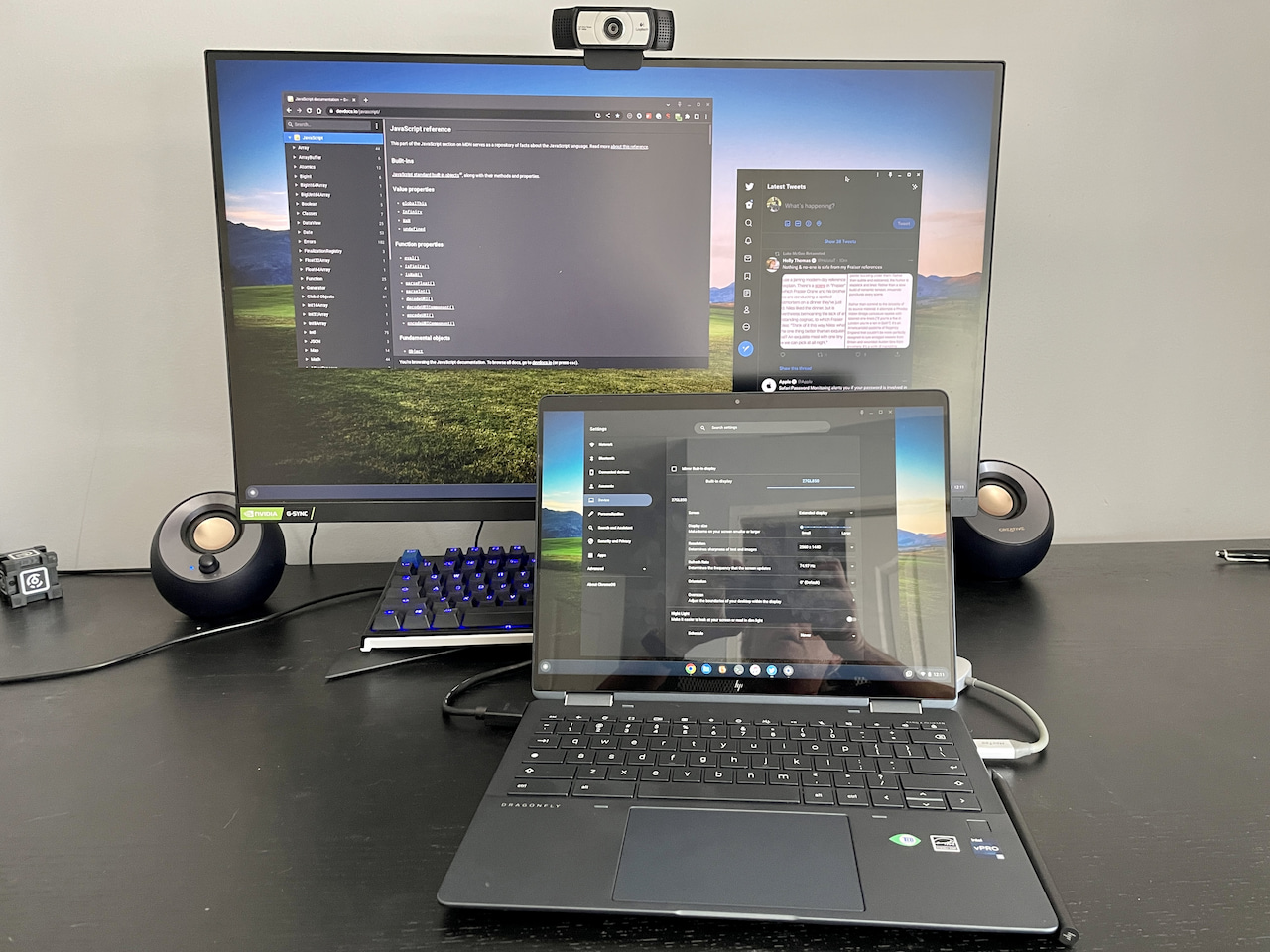 Given that my review may not have been the most positive, you might be surprised to see the HP Dragonfly Elite Chromebook as one of my favorites.
It's not that I didn't like the device. I did, very much! It's that price tag that was off-putting. Especially when giving up some of the premium features of the HP, you can find comparable or better performance and battery life for hundreds of dollars less. Take the price factor out of the equation though and yes, this is one of my favorite Chromebooks of 2022.
Right off the bat, HP lured me in with the fantastic haptic trackpad found on the Elite Dragonfly Chromebook. It's stellar in my opinion. So too is the 13.5-inch QHD+ touch display that works with the included USI stylus. I love that the stylus magnetically attaches securely to the chassis. There's a reliable fingerprint sensor, a good keyboard, and fantastic build quality as well. All in all, the HP Elite Dragonfly Chromebook is probably the best-made and designed Chromebook on the market today.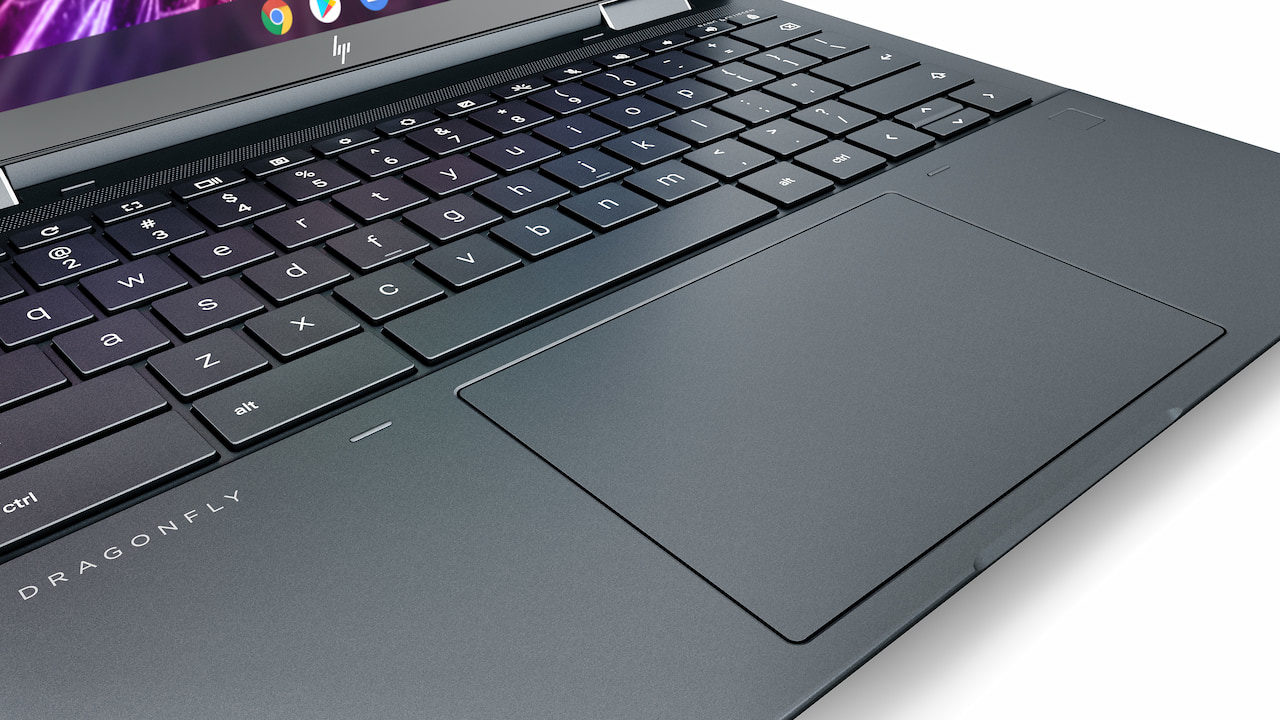 With such a thin design, there's only room for so much battery power. So you do give up some run-time compared to a thicker or heavier Chromebook. That's a minor nit and let's face it: HP can't defy the laws of physics here with this design. Even so, there's "room" enough for a decent 12th gen Intel Core i3 that performs nearly as well as a comparable Core i5 CPU.
Between the design, unique trackpad, and build quality, this is one impressive Chromebook. And it's a nice departure from the blocky, bland devices that can be found by most Chromebook makers. Aside from the cost, which can be mitigated with the occasional sale, I really like the HP Elite Dragonfly Chromebook.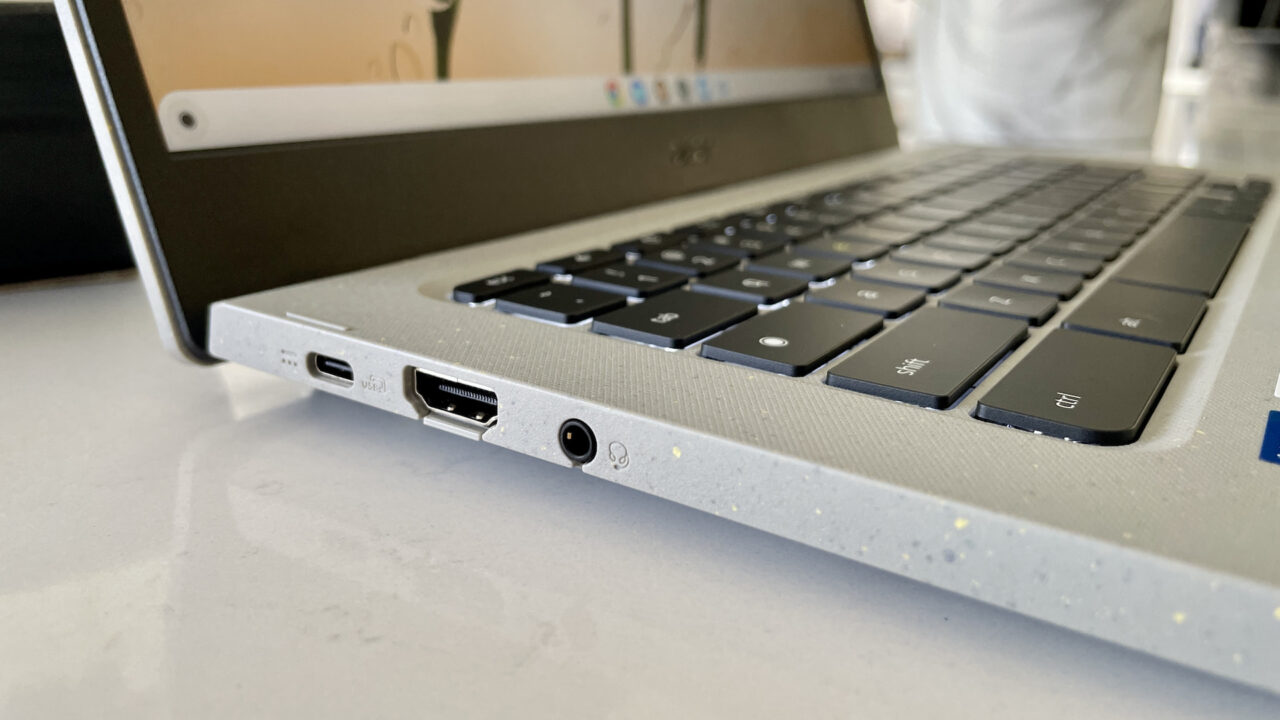 I should point out one honorable mention as well: The Acer Chromebook Vero 514.
Not only does this offer the performance of an Acer Chromebook Spin 714 but I really appreciate the eco-friendly design and materials. The $599 price doesn't hurt either. However, it lacks just a few other features which caused me to keep it from the full list.
Will one of these be my Chromebook of the year?
All of these are still contenders for my year-end pick. They're all very different devices but they all meet specific needs very well at various price points. However, there is still at least one more option that I'm considering.
I won't mention it here, although I bet some of you can guess what it is. Hint: Check out my device posts from the last several weeks for a Chromebook I'm still reviewing. Extra big hint: The below image.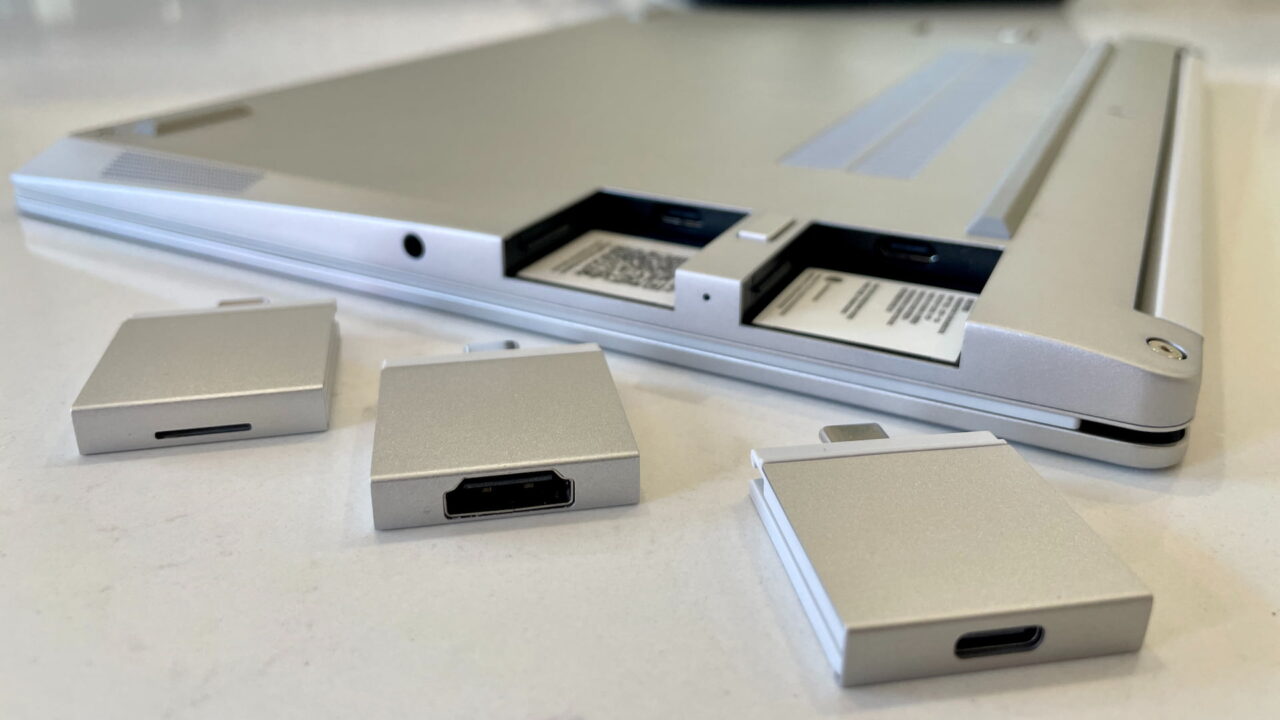 Surely, you have your own favorite Chromebook from 2022, which may or may not be on my list. What Chromebook would you add and why?