ChromeOS 112 release adds several new Chromebook features
The ChromeOS 112 release is now available with new Chromebook features and arrived two days after the Chrome browser was updated to version 112. Updated or new Chromebook features include Screencast improvements and improved hidden network privacy. This version is now rolling out to most of the supported ChromeOS devices, although there are some noticeable absences. In particular, some of the newer 12th gen Intel Chromebooks are still on version 111. If you haven't received the ChromeOS 112 release, you can check the status of your device here.
Fast Pair grabs the ChromeOS 112 release headline again
Although Google mentioned its Bluetooth Fast Pair feature with ChromeOS 111, there's already an improvement. The ChromeOS 112 release adds a dedicated section for saved devices connected through Fast Pair. Google says this "experience mirrors the management capabilities already available for Fast Pair on Android today."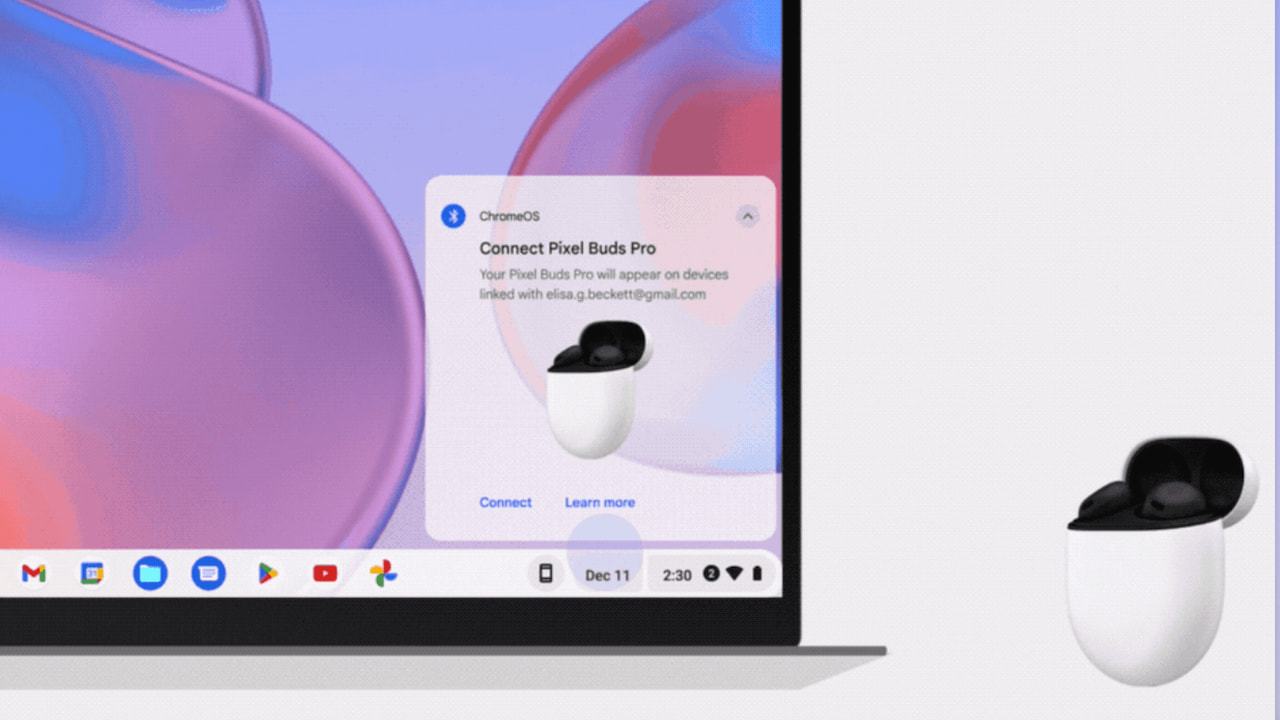 Screencasts get multi-lingual transcription
If you use the Screencasts function that arrived on Chromebooks with version 103, you might appreciate this new feature. Until now, any screenscast transcriptions were only available in English for the US. ChromeOS 112 sets the stage for "a wide range of languages including Spanish, Japanese, French, Italian, and German."
Google says this multi-lingual transcription is coming soon, so it may not even require a ChromeOS update to enable it. The transcription feature uses Google's S3 transcription API, meaning the flip of a switch by Google could add new languages.
Visible clicks and keyboard shortcuts in screen captures
You may not care about this but I'm personally thrilled. With ChromeOS 112, you can show trackpad clicks and keyboard shortcuts in screen captures.
For me, this adds a ton of value, which hopefully, I'll pass on to you. I often include screen captures in my Chromebook how-to articles, for example. While I explain what to click during the process, it's far more useful to show you what to click. Such as the below example using this feature: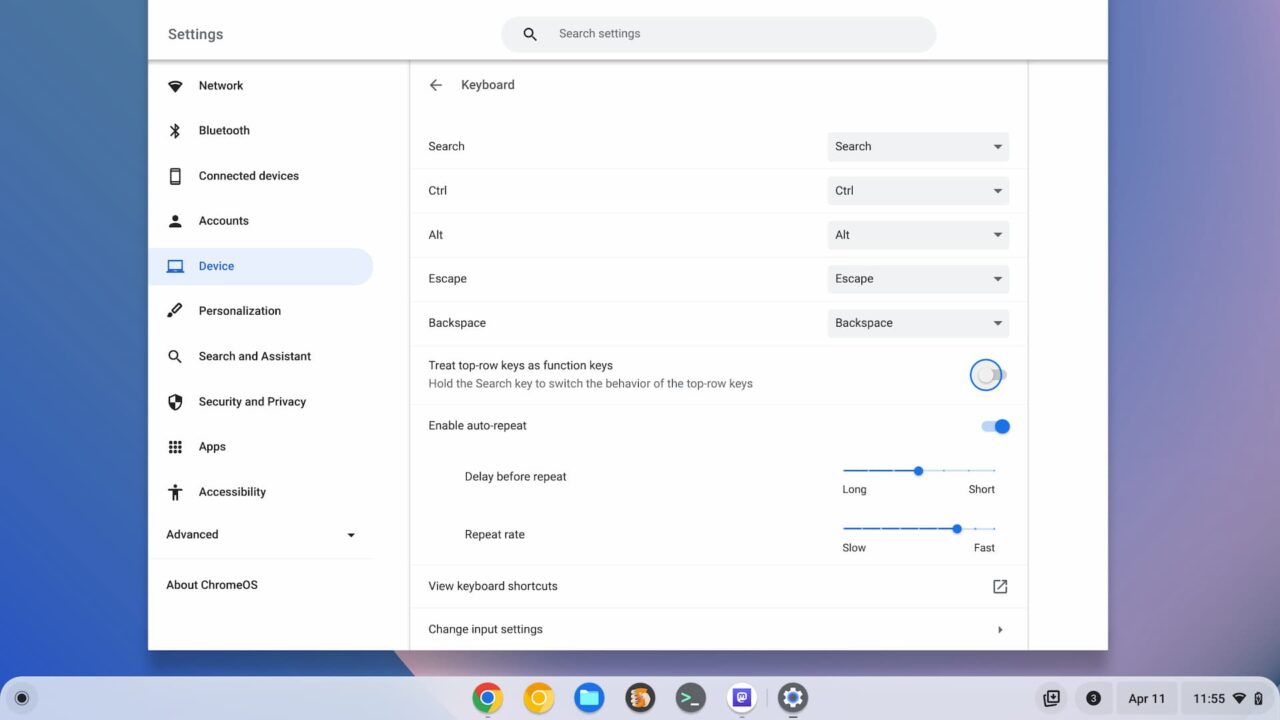 Note that to use this, you need to enable it. Of course, the feature doesn't work with the Screen Capture menu, so I'll have to tell you how to do that. LOL!
When in Screen Capture mode with ChromeOS 112, click the Screen Capture settings. You'll see a new "Show clicks and keys" menu option. Enable that and you're all set.
Improved hidden network privacy in ChromeOS 112
While you can use a Chromebook to connect to a hidden wireless network — one that doesn't broadcast its SSID — it's not an ideal situation. Google says that any device joining such a network actually broadcasts the SSID when it joins the network. So with ChromeOS 112, your Chromebook will remove any connection information to hidden networks if you haven't used them in two weeks.
All of the Chrome 112 updates are in the ChromeOS 112 release
I recently shared all of the browser updates in Chrome 112, and of course, they come along for the ride. I won't rehash them here as you can read them in full. Here's a TL;DR list:
16 security fixes in Google Chrome 112
Chrome Apps are gone from Mac, Linux and Windows (but not ChromeOS)
Revoking unused permissions over time
More data options on Google Chrome Takeout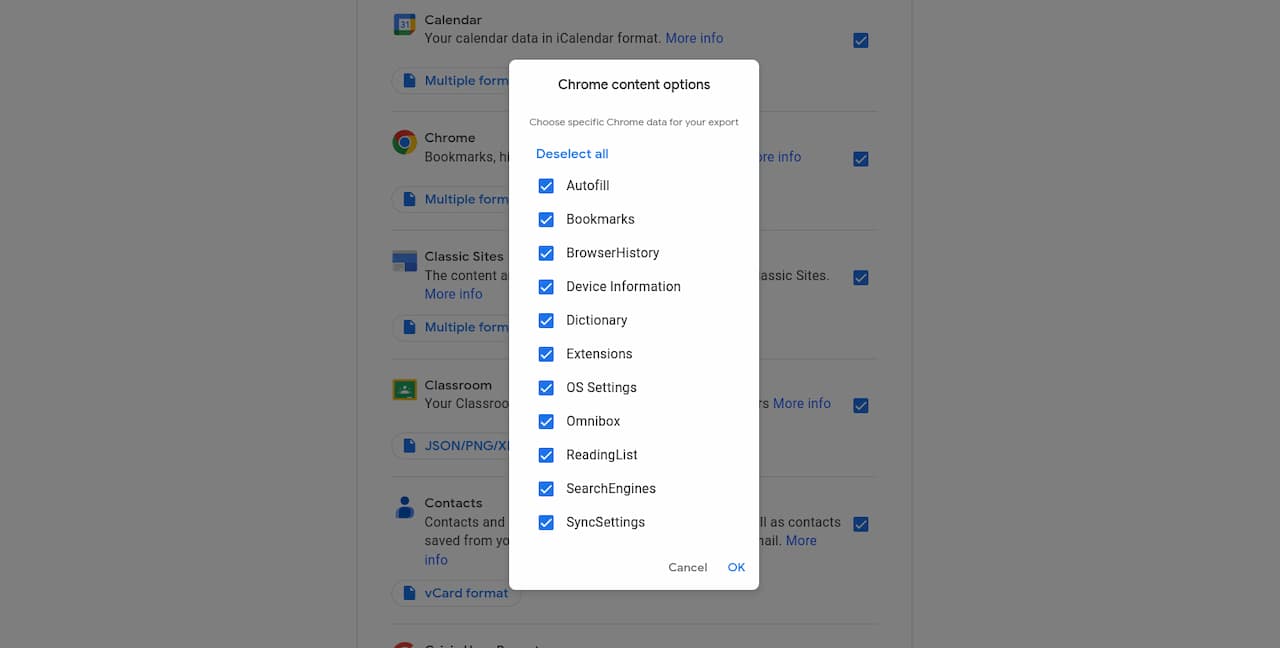 Here's a bonus feature!
I can't say for certain if this arrived with the ChromeOS 112 release or prior, however, there's a nifty experimental flag I noticed today. It's a way to enable drag-and-drop images from your Chromebook's notifications. You can find and enable it at chrome://flags#enable-notification-image-drag.
I did just that and captured a screen shot on my Chromebook. This generates a notification with the captured image. Since I resize and compress my images using Sqoosh, I was able to drag-and-drop the notification image right into the app.
Here's an image with the screen capture and another showing the drag-and-drop feature: