The $729 Acer Chromebook Spin 714 is on sale again at an all-time low price of $499 this week. That means you can save $230 on the excellent Acer Chromebook Spin 714, which is what I chose as my own daily driver.
This ChromeOS laptop may not have the build materials and design of the HP Elite Dragonfly Chromebook. And it certainly doesn't have the haptic trackpad found on the Dragonfly either. When compared to the other 12th gen Intel Chromebooks though, you can see what it does have. And for less money.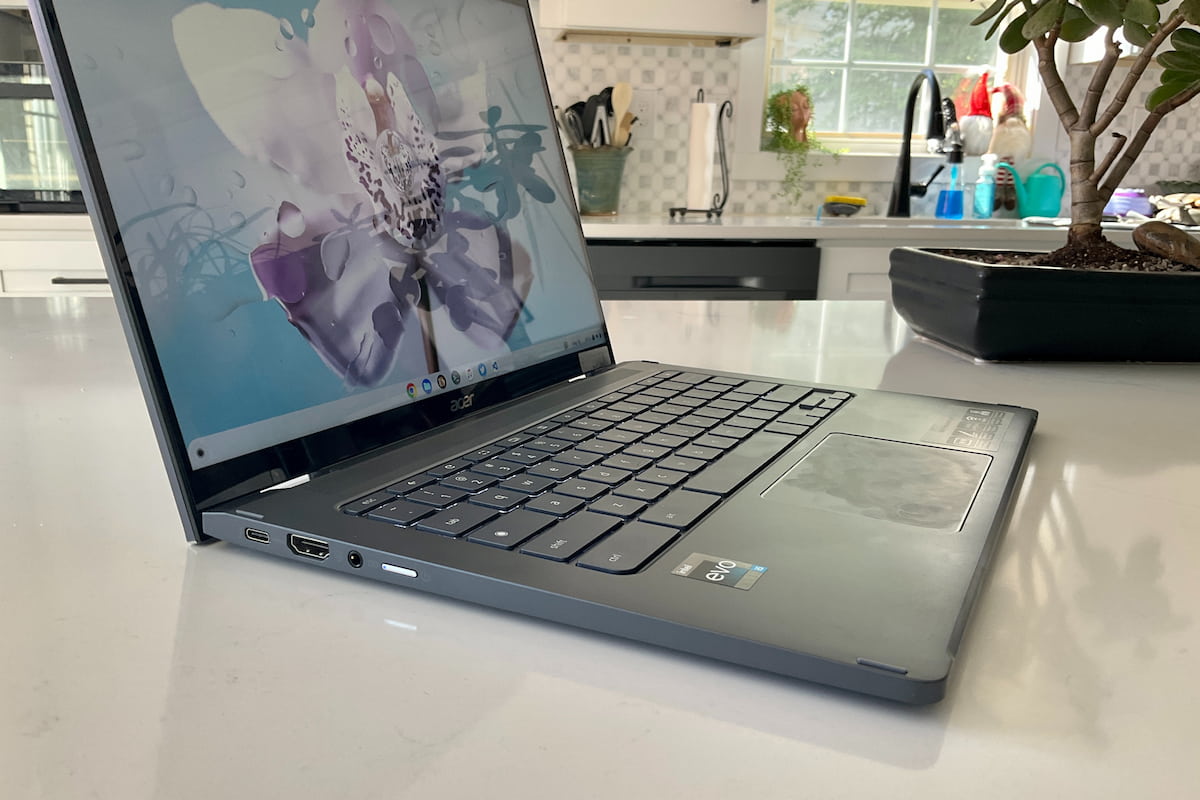 Plenty of power in the Acer Chromebook Spin 714
There's the Intel Core i5-1235 CPU with Intel Xe graphics, for example. It offers performance at or slightly better than the HP and the comparable Lenovo ThinkPad C14 Chromebook. It also has 8 GB of RAM, which all three devices include. And the 256 GB SSD is double what the Dragonfly provides while being on par with the ThinkPad.
All three Chromebooks have the same capabilities when it comes to Wi-Fi and Bluetooth. And all three offer the standard range of USB and Thunderbolt ports. The ThinkPad does have a pair of USB Type-A ports, which is one more than its competitors.
I reviewed the Acer Chromebook Spin 714 back in September, and if you're considering this purchase, I recommend reading it in full. If you just want some of the key takeaways, here are a few:
After nearly a month of owning the Acer Chromebook Spin 714, I've decided this is my new daily driver. It's not the most modern-looking ChromeOS laptop but it's a great value and a real workhorse.
I appreciate that Acer tweaked the hardware to address some of the things I don't like on my old Spin 13. The display bezels are much thinner all around. Gone are the downward-firing speakers, which are replaced by up-firing units. They provide adequate, about average output and won't wow you. But they're far better than the muffled speakers I've used for several years now.

The webcam also gets an upgrade, as well as a privacy shutter. The 1080p camera resolution is nice although the sensor doesn't handle backlighting as well as that of the HP Elite Dragonfly Chromebook.
Peppy performance in every task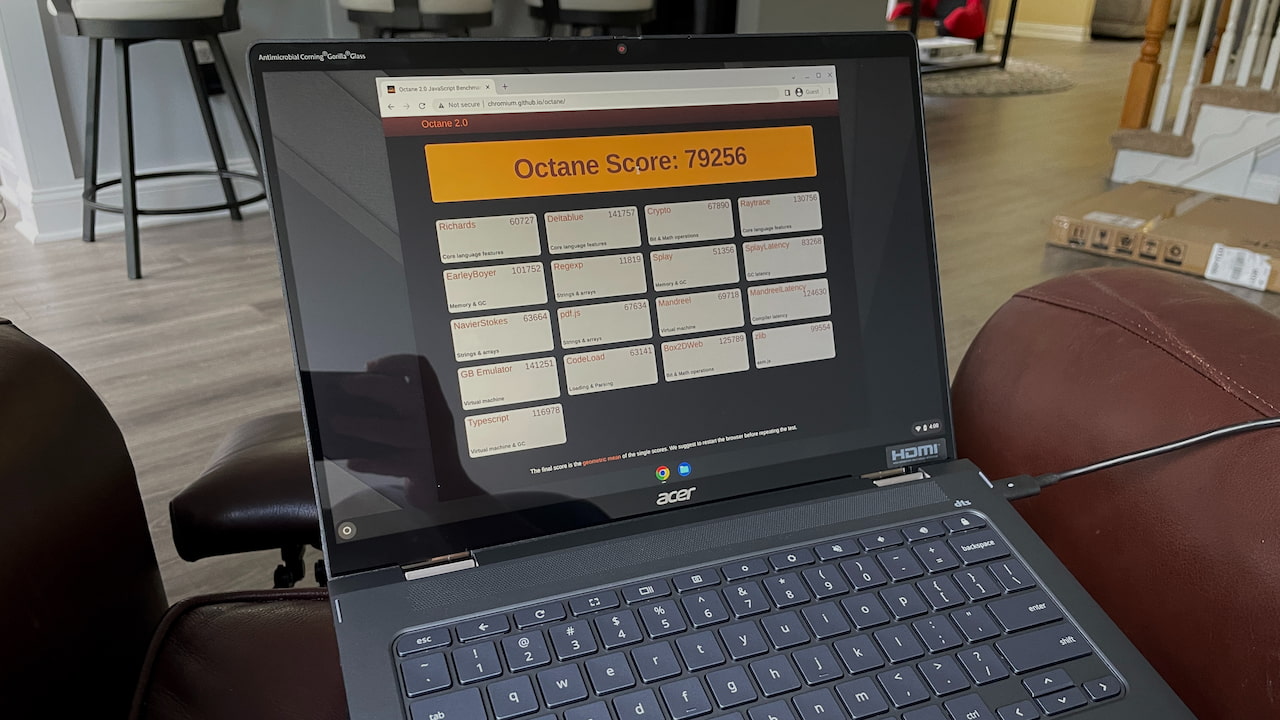 Whether I'm just using a few browser tabs or a score of them, ChromeOS is zippy on the Spin 714. I can say the same when using Android apps, the Linux container, or any combination of these activities. I'm very impressed with Intel's latest silicon. Other than video playback, I haven't really stressed the Intel Iris Xe graphics. My hope is to do that in the future with Steam gaming support.
All in all, the Acer Chromebook Spin 714 is very competitive when it comes to specifications. And even at its full price of $729, it's less expensive than the other 12th Intel Chromebook options.
I know I said this model wasn't likely for me as I would rather have 16 GB of memory to support my daily Linux usage. But I bought this Acer Chromebook Spin 714 on sale for $629, and it's meeting my needs. If you think it will meet yours, you can get one for $130 less than I paid and a whopping $230 less than MSRP.
About the author
Kevin C. Tofel has covered technology since 2004. He's used ChromeOS since Google debuted the CR-48 in 2010, reviewing dozens of Chromebooks since then. He worked for Google's Chrome Enterprise team from 2016 to 2017, supporting the launch of Android app support. In his free time, he uses Chromebooks to learn software engineering at
Launch School
. In 2019, Kevin joined the CS Curriculum Committee at his local community college.
Liked this content? Subscribe for the free, weekly newsletter